The Spirit Within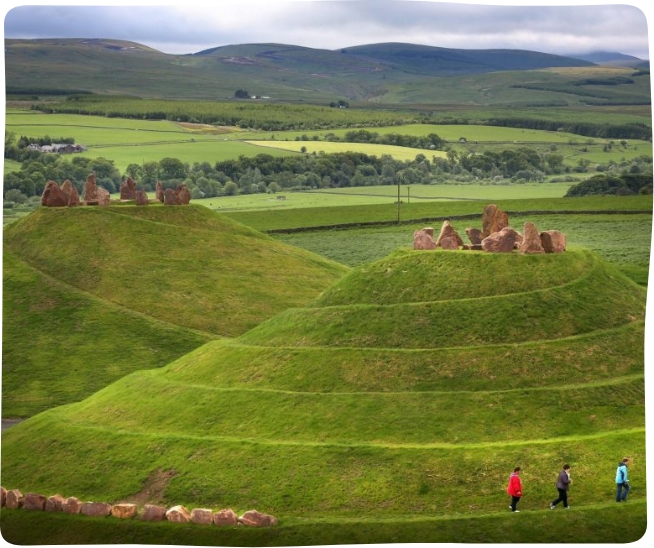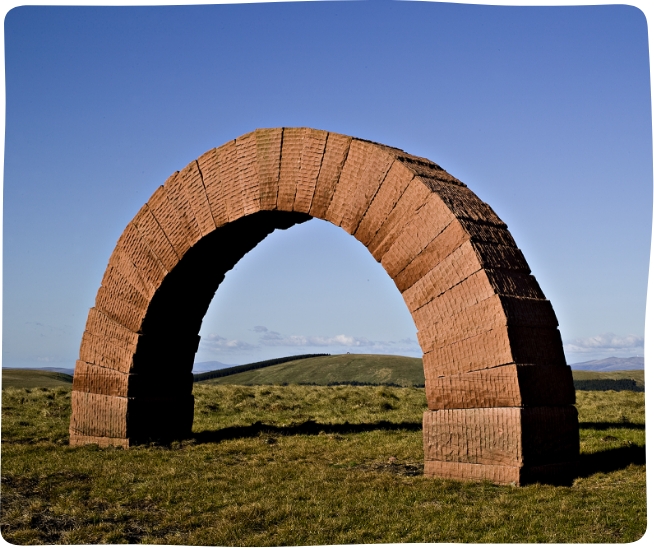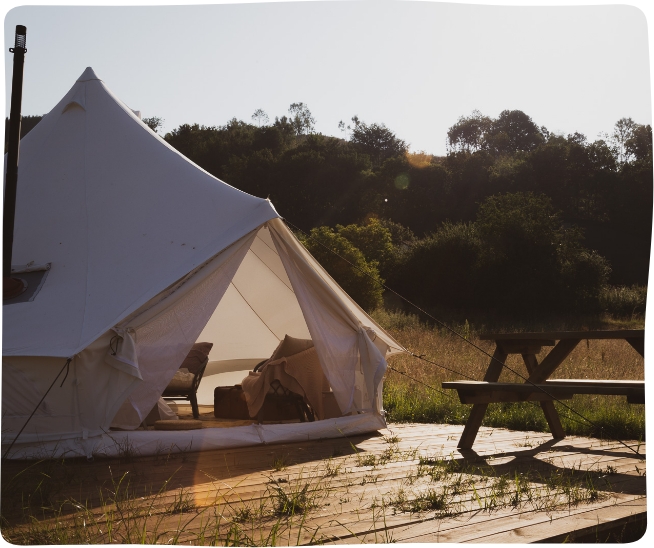 The list of what Thornhill and the surrounding region has to offer is very long – but it tells the story of the uniqueness of Scotland's villages and towns.
The old trading route from the Irish sea heading west to Edinburgh lies just a few miles from Thornhill. The grand castle of Drumlanrig houses work by Rembrandt and other valuable art. Further down the road is Ellisland Farm where our bard Robert Burns lived and spent the most active period of his creative life. Pieces by Andy Goldsworthy, internationally renowned land artist, stand in several sites around the region. American landscape architect Charles Jencks founded Crawick Multiverse and the Garden of Cosmic Speculation. The pedal bike was invented here by Kirkpatrick Macmillan. And the area has numerous castles – the legacy of power struggles for the Scottish crown.
Nowadays communities are active caretakers of local culture: by organising outstanding music festivals (Moniaive), or continuing the tradition of knitting (Sanquhar pattern), organising bike festivals (Penpont) and even hosting gold-panning championships – just to name a few things.  Outstanding businesses that play a key role in Biosphere life in the area around Thornhill include our Proud Supporters Crawick  Multiverse, Drumlanrig Castle, Campleline,  and Lean Bean Shop & Café.
The markers on the show just some of the intriguing places and exciting enterprises to visit around Thornhill, all of whom encapsulate the spirit of the history and communities at the foot of the bordering hills.
The Guides & Experiences listed below allow you to create your own Spirit Within discovery, full of passion and stories about the land, historic battles, and just some of the creative minds that are synonymous with southwest Scotland. We think you'll be excited to find how this restful, rural corner of the country is connected around the globe.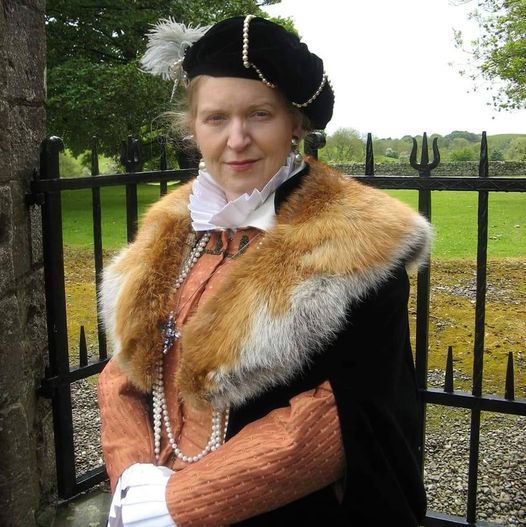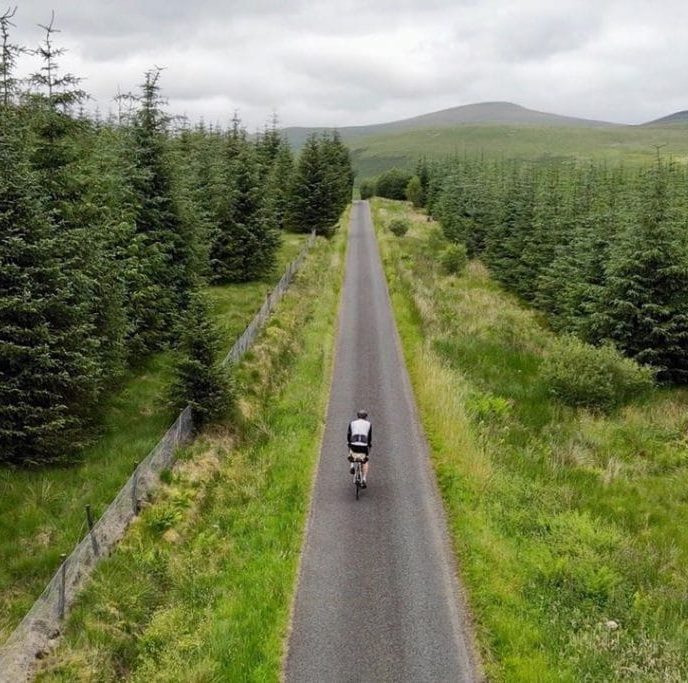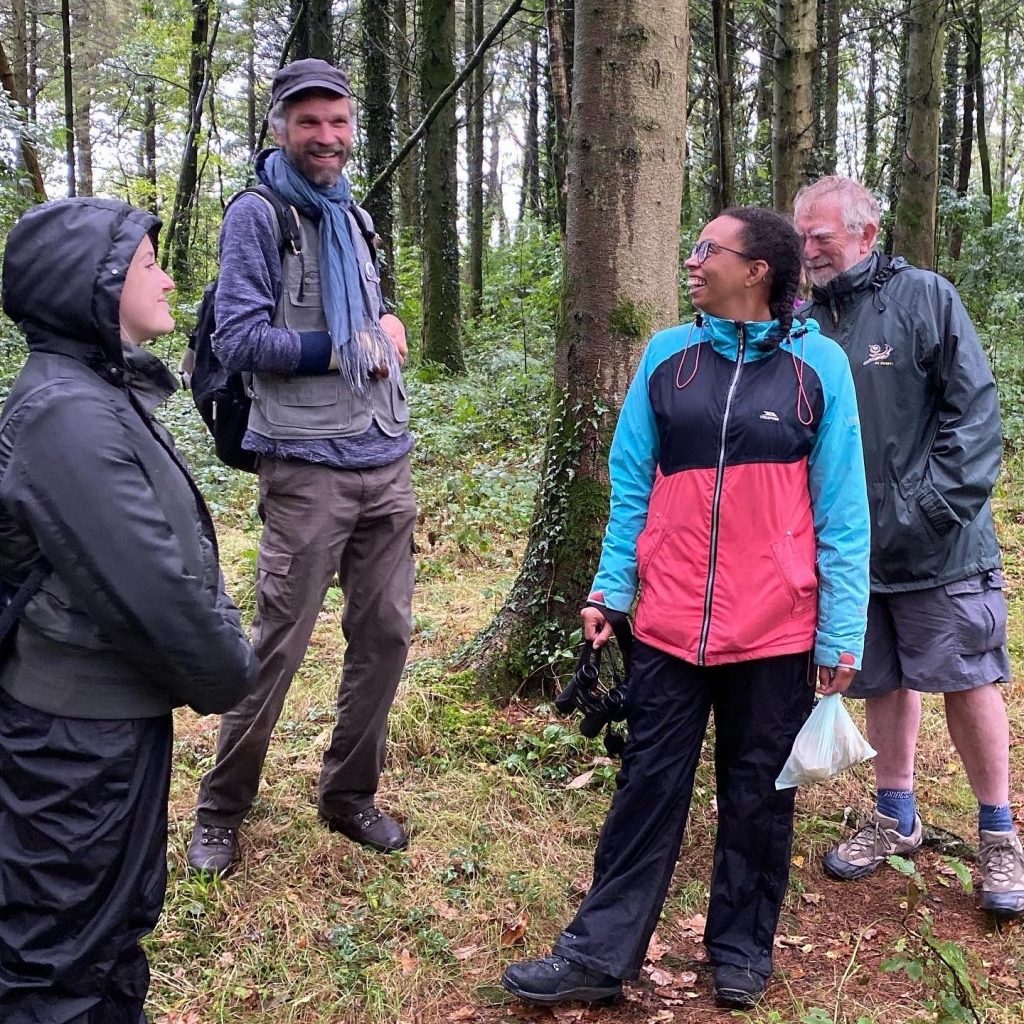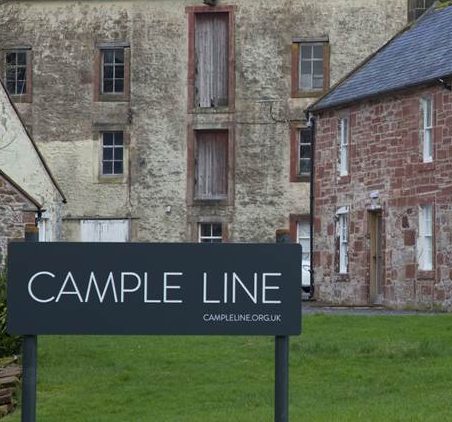 Thornhill is 14 miles north of Dumfries. It is serviced by a number of bus routes and is easy to reach from the M74 motorway.
Go by bike: Bike rental from 
Rik's Bike shed, Drumlanrig Castle
Walks
Black and Well Hills from Durisdeer
Dumfries & Galloway Core Paths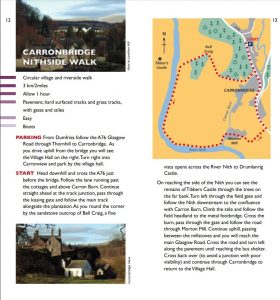 Check out our other Self-Guided Discoveries.