Get Involved as an Event
Sustainability in public events
Events – whether large or small – are a great way to showcase your passions, be they food, adventure, music or walking (just as examples!).  They also help build social connections and boost our local economy.
However, do you think about the environment when organising your event by not using one-way plastics, for example? Do you care about the history and culture of the land around you?
We think that the great majority will answer 'YES' to the questions above, and that's why we have created southwest Scotland's first Sustainable Event Charter – to help organisers share and promote their innovations and hard work.
Our charter invites you to tell us how you are organising your festival, fete, exhibition or show to have the lowest possible environmental impact, and how you are using your event to raise awareness of our UNESCO Biosphere designation.
The Biosphere team are available to advise on 'Thinking Global, Acting Local', and we can support you in making your event even more sustainable.  Signing up to our charter allows you to use the event logo above, and you will receive a certificate to display at your venue and use digitally on your social media platforms.
Want to find out more?  Get in touch via the form below or by email to info@gsabiosphere.org.uk.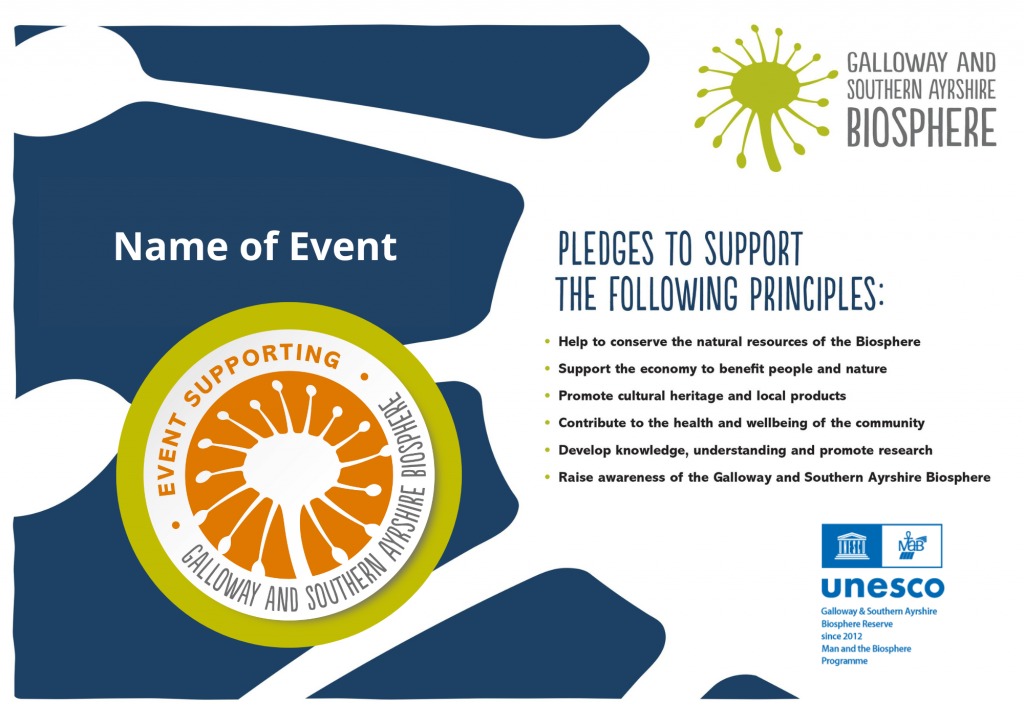 Read more about events that have signed up to our charter
Leave us a message and we will reply as soon as possible
"*" indicates required fields