The Biosphere Certification Mark
Biosphere – Good for Business
Launched in 2019, the Biosphere Certification Mark recognises exemplars in local sustainable enterprise. It is a trademarked quality scheme open to seven sectors:
Tourism/accommodation service providers
Activity/Adventure/Education/Cultural providers
Therapies and treatment services
Agricultural and Horticultural services
Food and Drink producers/Hospitality and Catering/Food and Drink providers
A business growing/rearing products in the Biosphere (edible/non-edible)
Creative Industries – e.g. rugs, textiles, jewellery, pottery, wooden goods, books, body products (please ask if you aren't sure if your business fits)
The Biosphere Certification Mark is growing every year as a regional brand and has been used as a model for similar schemes elsewhere in the UK. Our Biosphere-certified businesses are helping lead southwest Scotland towards a greener future.
Requirements for Certification:
You need to have signed up as a Proud Supporter
Your businesses must be based, or fully operate within the Biosphere region
Your business must be in one of the listed sectors
You need to demonstrate sustainable business development (please see the form below)
The process:
Certification is achieved through an assessment process which aligns with the UN's Sustainable Development Goals, and awards are approved by a panel drawn from the Biosphere's Partnership Board and Trustees.
The value:
The Certification Mark logo provides assurance to customers and guests that their spend is sustainable: that it will be reinvested in the local community and economy, and that it will support positive environmental practice.
There is currently no annual fee to join the Certification Mark scheme.
Certification Mark Application Form
Our online application form allows you to view questions and save to complete later.  We are using Jotform – there is no requirement to create an account. Any questions, just get in touch with us at info@gsabiosphere.org.uk.
The Process
---
Step 1 – Application
Before starting the application process, check you fulfil the Requirements for Certification as listed above.
The next stage is an online form which will ask for more details about your business operations and the goods and services you are looking to certify. You will be given support and guidance from the Biosphere team.
Stage 2: Assessment
We may arrange a visit to your business to gather any supporting evidence to help with the certification. Your application and the results of the initial assessment will be passed on for review by the independent certification mark award panel, comprising representatives from food and drink, tourism, recreation, rural development and environment.
Step 3: Award
If you are successful, your business will receive a Certificate of Award and a licence to use the Certification Mark from the Galloway and Southern Ayrshire Biosphere Partnership Board.
Step 4: Monitoring and renewal
For monitoring purposes, your business may receive a visit at short notice or with no notice. Checks will be made to ensure you are using the Certification Mark logo correctly.
Certification is valid for three years from the time of award. At the end of that period your business will be assessed to ensure it continues to meet the criteria for certification and still complies with the regulations governing the use of the Biosphere Certification Mark. At this point your award will be renewed for another three years. A copy of the regulations is available on request.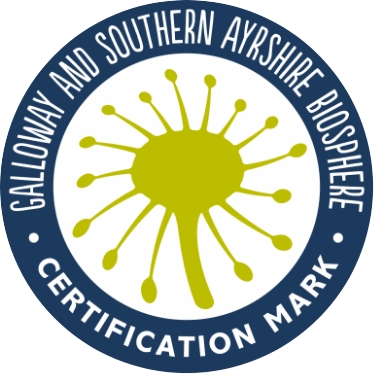 Our vision: to demonstrate our passion for living in a way that benefits people and nature.
Benefits
---
Visual:
use of the Biosphere Certification Mark logo on your website, social media, goods and promotional material
window sticker and set of labels for use on your products
display plaque (optional purchase) for display in your business premises
Promotional:
listing in our Sustainable Business Directory
feature in our Biosphere Business Case Studies
opportunities via our media partnerships in both digital and print press
Collaborations:
connect with multi-partner marketing campaigns including Scotland's UNESCO Trail
feature in our Biosphere Experiences and Itineraries
work with other certified businesses and Biosphere Guides through Shared Passions
Learning:
access to sustainability resources
invitation to business workshops, webinars and events
support from our Business Development team
Networking:
invitation to business networking events across the region
free admission to some partnership events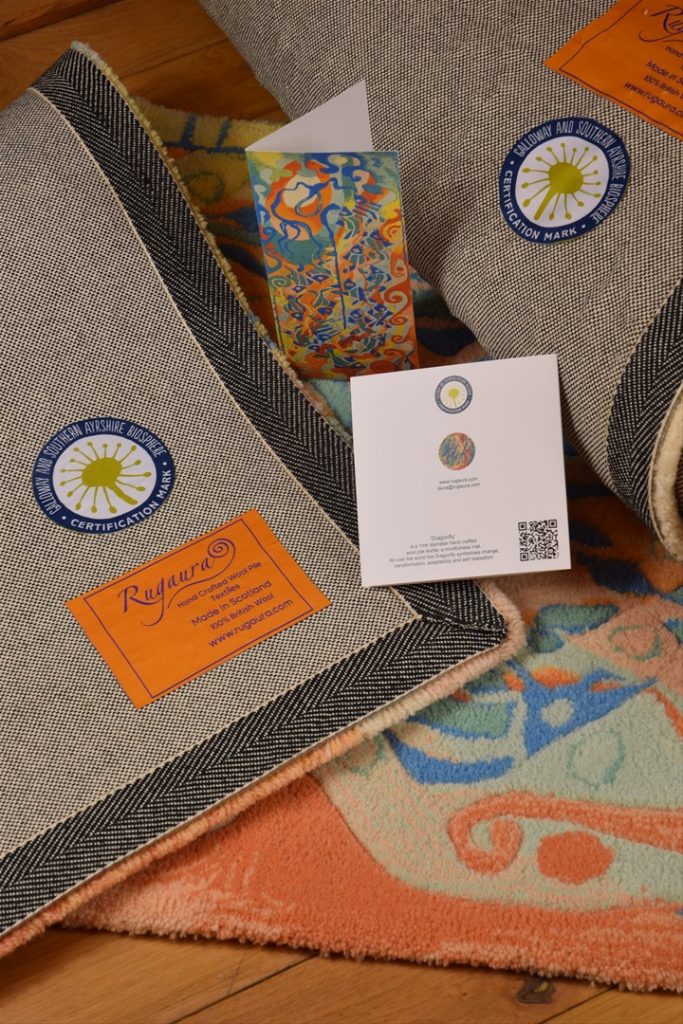 Get involved - Become a Certified Business
Email us to request a call-back to discuss the Certification Mark.