The Sky Above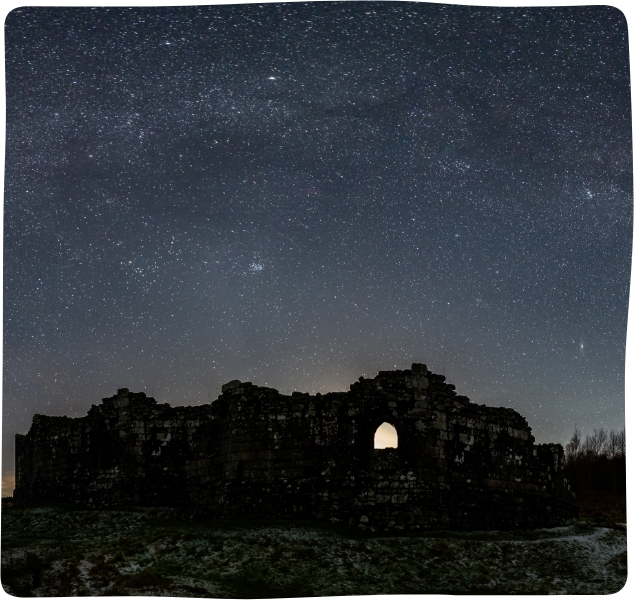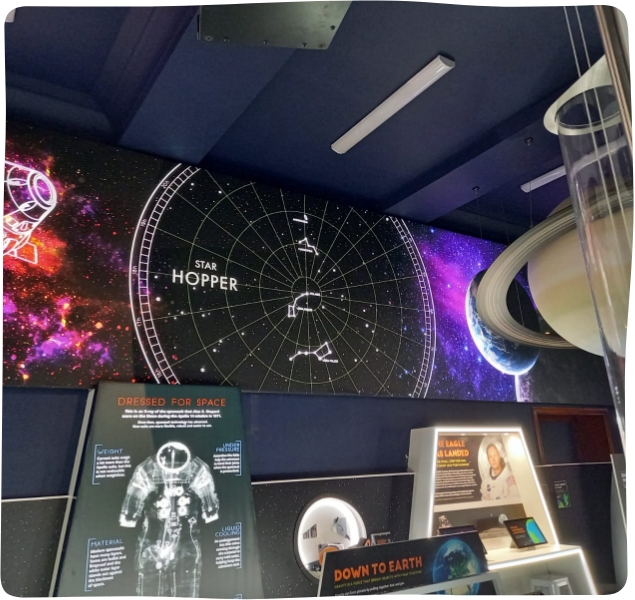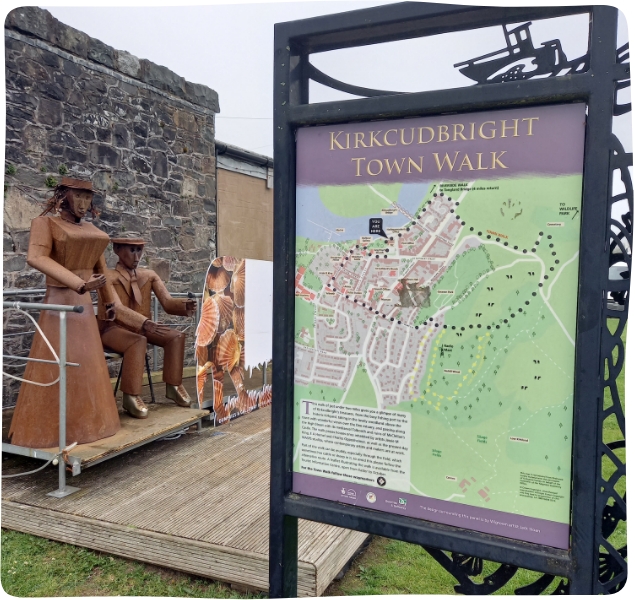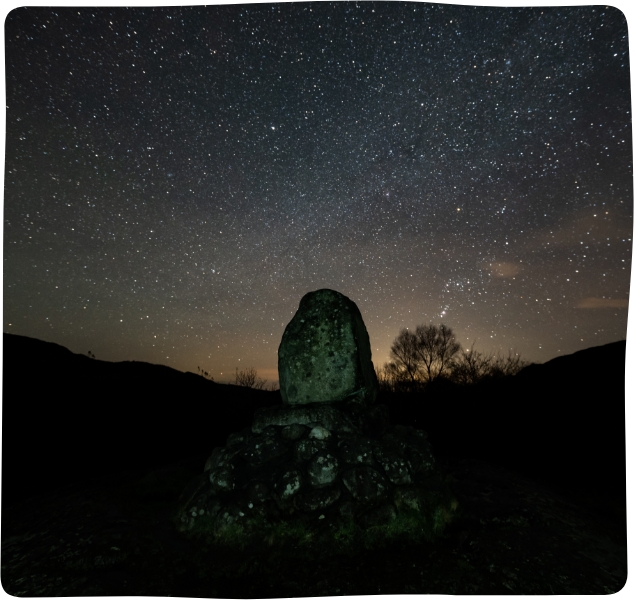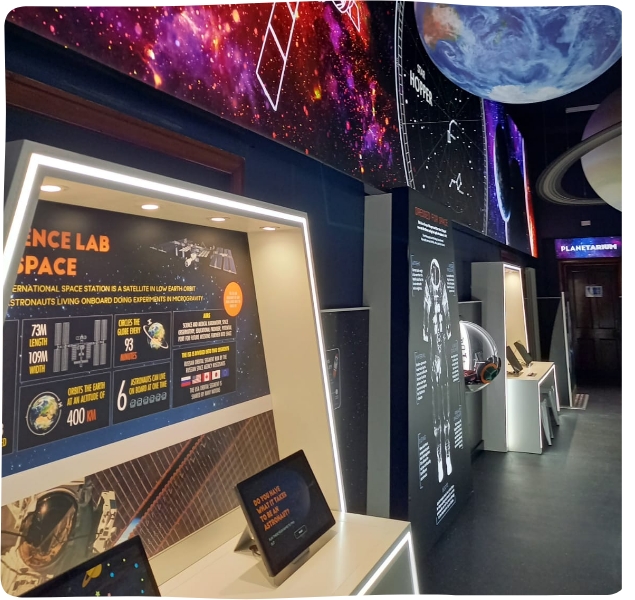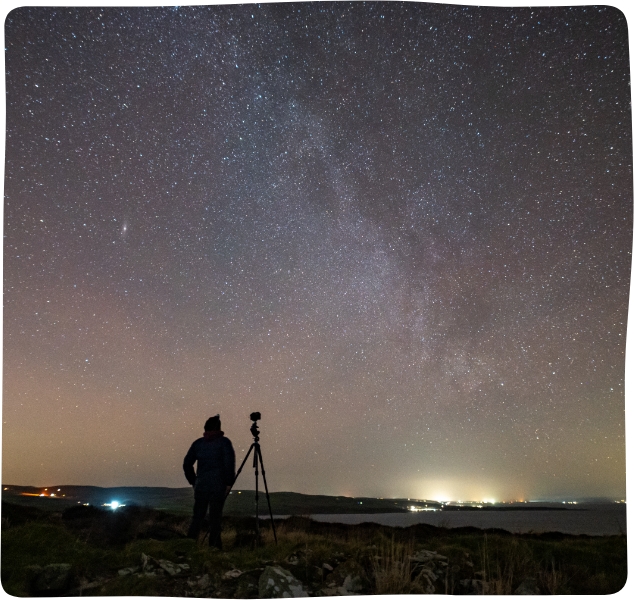 The Galloway Forest Park has been recognised by the International Dark-Sky Association for its "exceptional quality of starry nights and nocturnal environment."
As one of only two Dark Sky Parks in Scotland, our region is a true treat for the senses. To be able to see the Milky Way with the naked eye and realise that darkness is full of colour is amazing at any age.
The best place to start your experience is in Kirkcudbright at the Dark Space Planetarium which offers an incredible visual 360-degree cinematic dome experience and engaging interactive exhibition – magical for young and old!
What happens during the summer? Darkness might be short-lived as the sun sets around 10pm, but it is equally a treat to experience the long days and light skies. Enjoy the opportunity to spend longer outdoors: sit in front of a shepherd's hut, or under a tarp, or be taken out in the late evening by one of our Biosphere Guides, who will tell you stories of what usually lies hidden from us – above and below.
The markers on the map indicate some of our best stargazing locations, and show some of the local businesses offering unique and outstanding experiences inspired by the Biosphere's dark skies.
You will need to zoom in on the map to see The Sky Above experiences in Kirkcudbright in detail.
For anyone wishing to create their own itinerary, our list of Guides & Experiences below will help you build your own dark sky adventure, discovering the mysteries above and having fun at your own pace.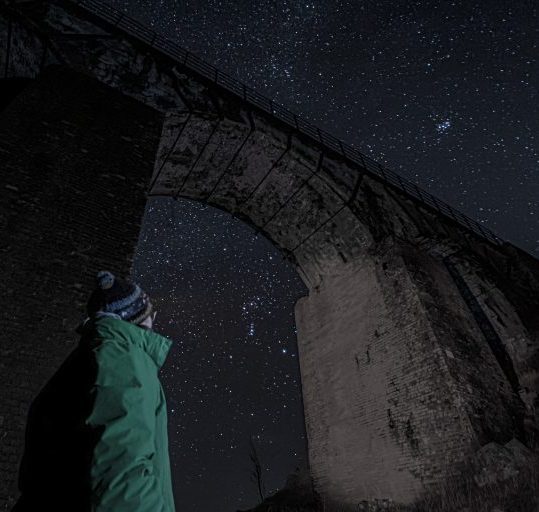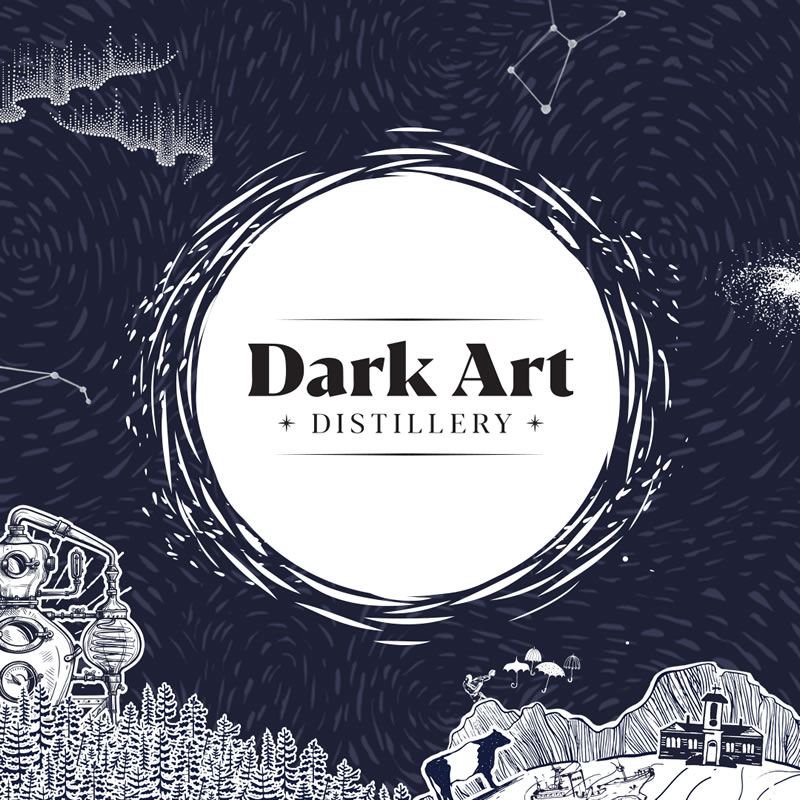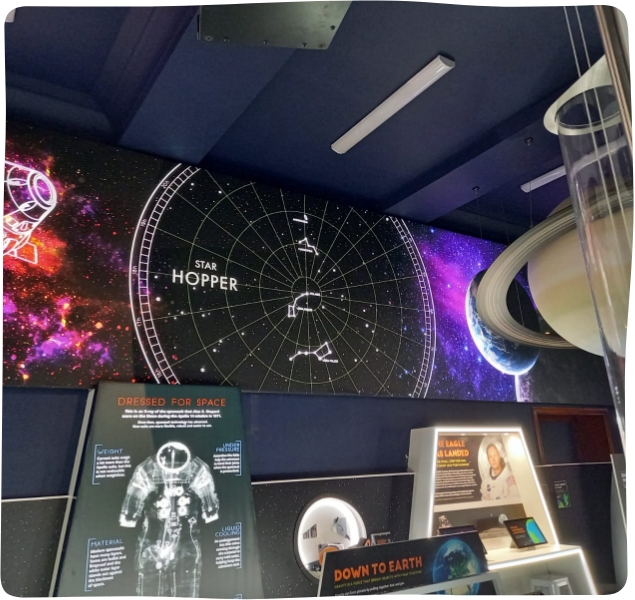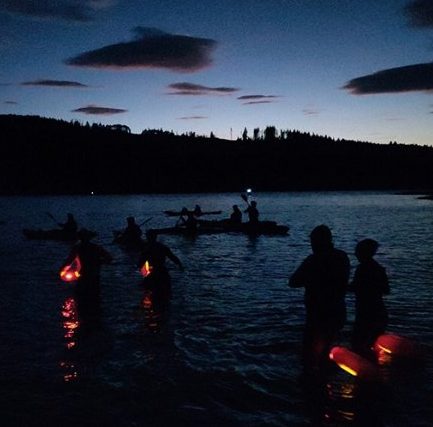 The area around Kirkcudbright offers some of the best paths to explore by bike and walking.
Go by bike: Rent a bike from Laws of Kirkcudbright, or get in touch with Galloway Cycling Holidays for day tours and bike rental.
Explore by foot: The Visitor information centre in Kirkcudbright has a number of walk suggestions for you. However, we have picked some for you below.
Go by bus: Kirkcudbright is served by a number of buses. Please click here for various start/end points and timetables.
If you are a group, you can also hire the community bus service in New Galloway.
Bike Routes
Kirkcudbright to Dundrennan Loop
Kirkcudbright to Borgue & Coast Loop
Kirkcudbright to Castle Douglas Loop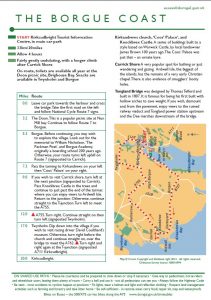 Check out our other Self-Guided Discoveries.