Back to blog
The GSAB team completes our Learning for Sustainability launch!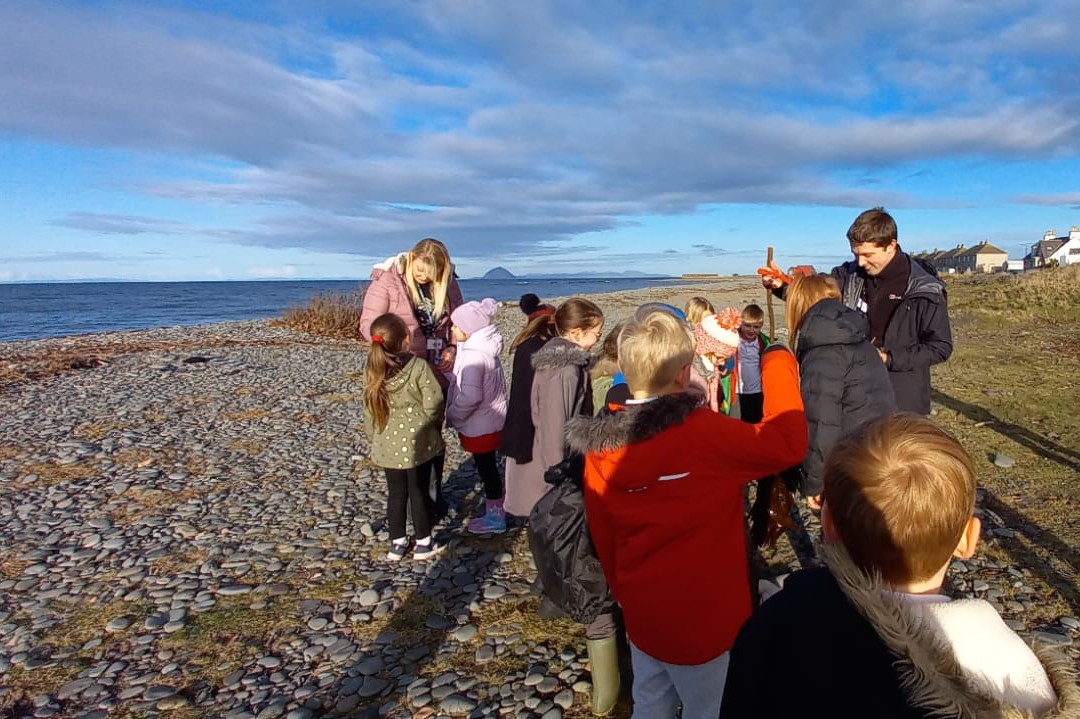 In 2022 the GSA Biosphere, in partnership with Girvan Primary School, produced a Learning for Sustainability Toolkit for schools in the Biosphere. The toolkit was designed to provide inspiration and activity ideas for teachers looking to incorporate Learning for Sustainability into their classes, whilst meeting the Curriculum for Excellence Experience and Outcomes in the range of topics taught.
As part of the rollout the Biosphere team have delivered sessions based on toolkit activities in primary schools across the Biosphere, offering a choice of 5 topics for Nursery and P1-7 pupils. Schools were able to choose from 'Cool Coasts & Brilliant Beaches', 'Wondrous Wildlife', 'A Nocturnal Wonderland', 'Fantastic Flora' and 'Marvellous Minibeasts'.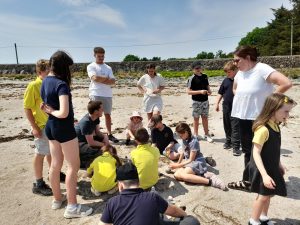 Faith, Jake, Malcolm and Jenna from our team travelled the region including Whithorn, Gatehouse of Fleet, Thornhill, Ochiltree, Dalmellington and Barr, to deliver sessions to rural primary schools large and small. Over a period of seven months we visited 15 primary schools, delivering 45 Learning for Sustainability workshops to a total of 821 pupils. At Garlieston, the whole school went to the beach for the afternoon to learn about the amazing creatures that live in our seas!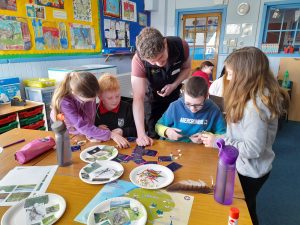 Most of the sessions were delivered in the classroom, with games and hands-on activities that introduced young learners to a wide range of nature topics including the habitats of pine martens and red squirrels, insect anatomy, coastal wildlife, osprey migration, owl species, sphagnum moss, star constellations seen in the Galloway Forest International Dark Sky Park, and the precious peatland habitats found in the upland areas at the core of our UNESCO Biosphere.
All the toolkit activities can be easily delivered by educators who would like to bring the GSA Biosphere, global Sustainable Development Goals (SDGs) and Learning for Sustainability into their classrooms. Our UNESCO-designated region is a wonderfully diverse area with many opportunities available for young learners interested in habitats, wildlife ecology, climate change, green economy, land use, heritage, community and sustainability.
The Learning for Sustainability Toolkit is available to download on the website, with hard copies available on request – please contact faith@gsabiosphere.org.uk.