Back to blog
Our Learning for Sustainability Toolkit has launched!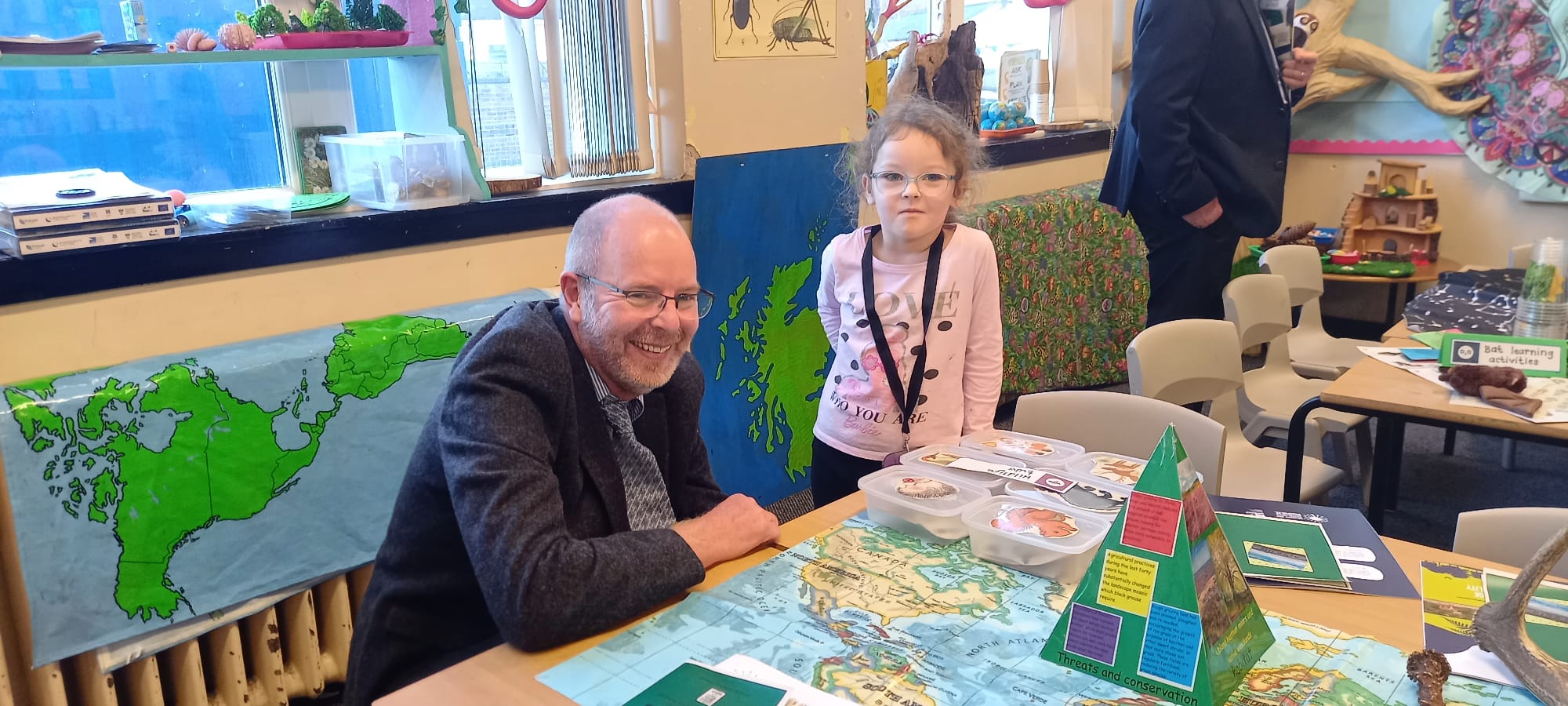 Our team were joined by South Ayrshire Council's Director of Education, Lyndsay McRoberts, and Councillor Alec Clark in Girvan today to launch a new Learning for Sustainability Toolkit for schools.  Created by our Community & Education team in partnership with staff and pupils from Girvan Primary, the toolkit is packed with ideas for teachers to use our region's UNESCO Biosphere designation as a giant outdoor classroom, helping young learners connect with nature and better understand some of the most critical issues their generation will face.
Learning for Sustainability is part of the Curriculum for Excellence, which contributes to the Scottish Government's vision for a greener and fairer nation in which landscape, environment, culture and heritage are key components within education.  As well as encouraging the principles of global citizenship, Learning for Sustainability helps young learners develop a deeper understanding of the natural world and how we can interact with it in a positive way.  Around 600 toolkits will be distributed to schools, ensuring access across the entire Biosphere region – more than 5,200km² of Scotland's southwest – supported by a roadshow of workshops led by the Biosphere team over the next six months.  It will also be made available online as a free digital resource.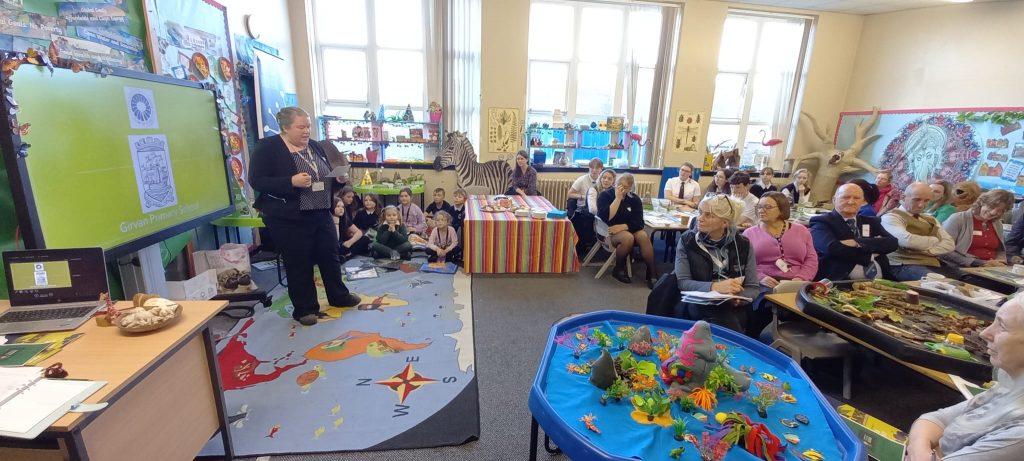 Our new toolkit spotlights some of the threatened species that call the Biosphere home, including black grouse, red squirrels, and pine marten, and is supported by video resources on the Biosphere's website that were contributed by a number of renowned wildlife experts and partner organisations such as the RSPB.  Topics range from 'Marvellous Minibeasts' to 'Bubbling Bogs' and feature hands-on, experiential learning, while activities include wet felting, bioblitzes, and building a full-size osprey nest.  With the support of teacher Sarah Blackie (pictured above at the launch), pupils from Girvan Primary have been testing the toolkit tasks in recent months, making them instrumental in selecting projects that demonstrate sustainability while being practical and fun.  This official launch provided an opportunity for pupils to show off their knowledge of the Biosphere's amazing biodiversity and share some of their favourite ways to learn.  Girvan Academy's award-winning Eco Team (pictured below) also came along to the event and gave a presentation all about what the UNESCO designation means to southwest Scotland.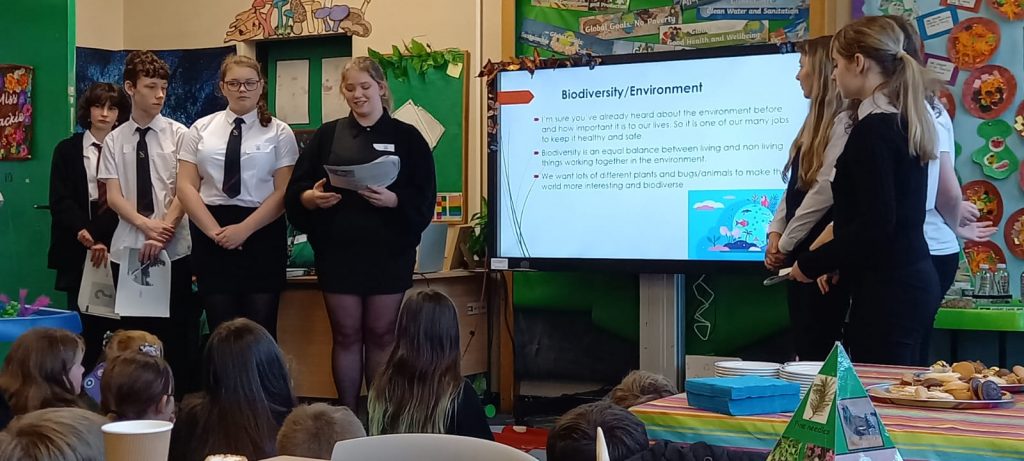 Lyndsay McRoberts, South Ayrshire Council's Director of Education, said, "South Ayrshire and in particular Girvan Primary are delighted to be involved in this initiative and to have our children leading this work. Learning for Sustainability is a key priority nationally, and to have children and young people from Girvan developing resources that will help other schools progress in this area is wonderful. This has been an exciting area of work for our schools and something I know they will continue to build on going forward."
Councillor Alec Clark said, "Learning for Sustainability is an absolute imperative in creating opportunities for young people here in South Ayrshire.  I was delighted to join the staff and pupils at Girvan Primary School today, where the vision is to 'drive ambition through support, challenge and creativity.'  All these things are represented by the Biosphere's new educational toolkit, and what better place for children to learn than an internationally-recognised UNESCO site."
Ed Forrest, Director of Galloway & Southern Ayrshire Biosphere said, "The Learning for Sustainability Toolkit is a landmark publication for the Biosphere in our tenth anniversary year, and is rightfully dedicated to everyone at Girvan Primary who has collaborated with us in its production.  Our goal is to maximise accessibility to nature-based learning across our region, and to show how Galloway & Southern Ayrshire is an exemplar of future-focused education.  Learning for Sustainability is all about celebrating the world on our doorstep – our wildlife, and the land that sustains us – and inspiring a positive future for people and nature.  We hope that this toolkit will be a valuable resource for educators not only here in the Biosphere but across Scotland and beyond."