Back to blog
GSAB gains accreditation as a Living Wage Employer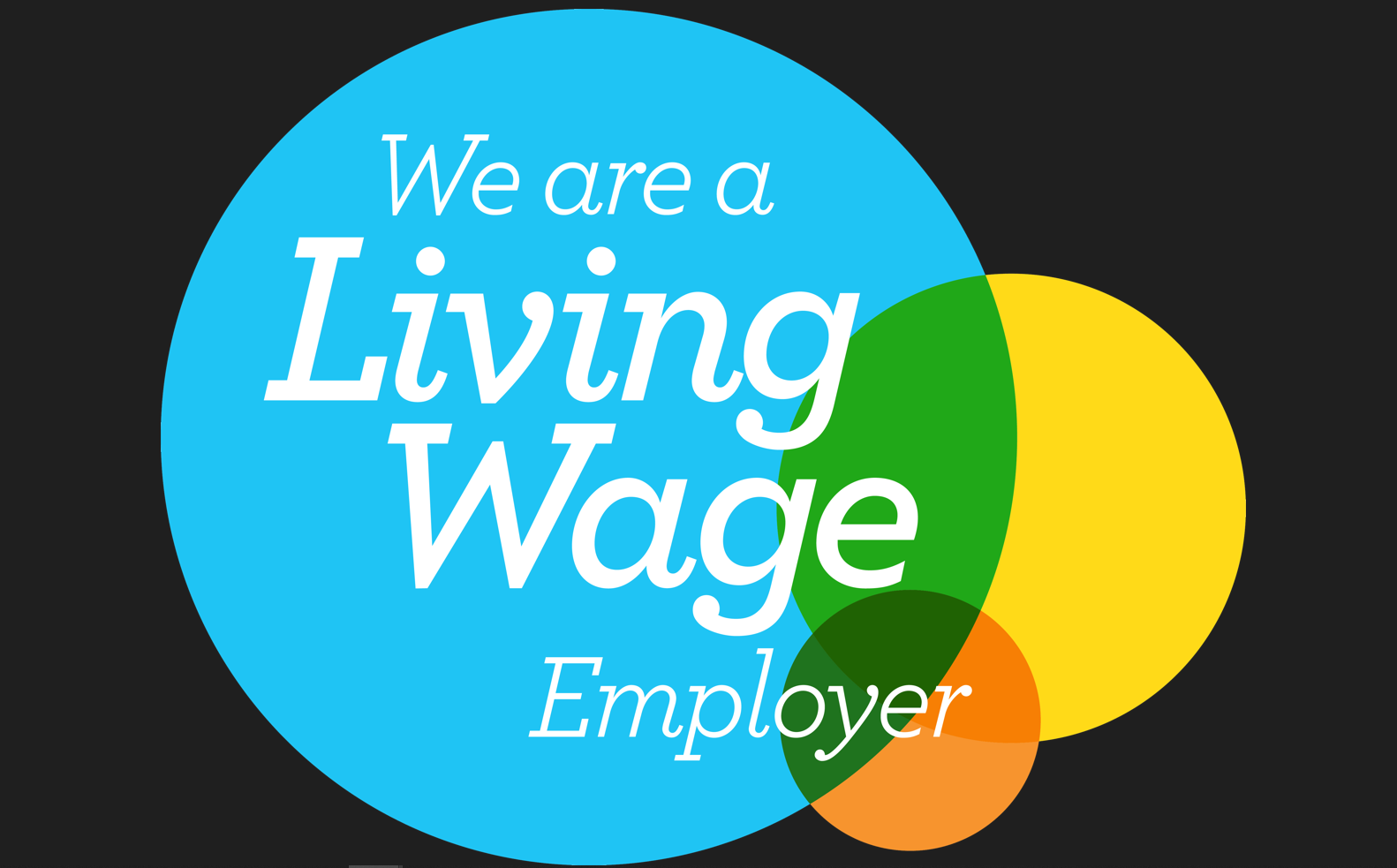 The GSA Biosphere is delighted to have been certified as a Living Wage Employer in May. The organisation is now listed in Living Wage Scotland's Employer Directory, and in the Living Wage Foundation's directory and map.
The Real Living Wage is an independently calculated rate based on the cost of living and is paid voluntarily by employers. It is revised each year to reflect the cost of a decent standard of living, including housing, childcare, transport and heating. For employees, the Real Living Wage allows the opportunity to provide for their families and plan for the future. Employers that pay the real living wage report improved recruitment and retention of staff.
The GSA Biosphere's team and operations expanded significantly since the award of £1.9 million in funding from South of Scotland Enterprise in autumn 2020. SOSE is the economic and community development agency for the south of Scotland and this five-year funding award allowed GSAB to recruit full-time specialist officers to work on Land Use & Biodiversity and Communities & Education, also providing for a larger Business Development team plus support staff to cover communications, marketing, finance, and administration. GSAB also launched two Project Support posts in 2022, paid internships aimed at young people seeking to gain work experience and develop employability skills.
The financial support from South of Scotland Enterprise and that given by our local authority partners South and East Ayrshire councils and Dumfries & Galloway Council recognises the successes of the GSA Biosphere's first decade, and the continuing opportunities the designation provides for making life, work and leisure more sustainable. Becoming accredited as a Living Wage Employer is a natural next step in our progress as an organisation that aims to inspire a positive future for people and nature. More information about GSAB's vision is available within our Strategic Plan 2023-2033 (read online or download) and we are always pleased to answer any queries: contact us via info@gsabiosphere.org.uk.