Back to blog
Celebrating food and farming in our UNESCO Biosphere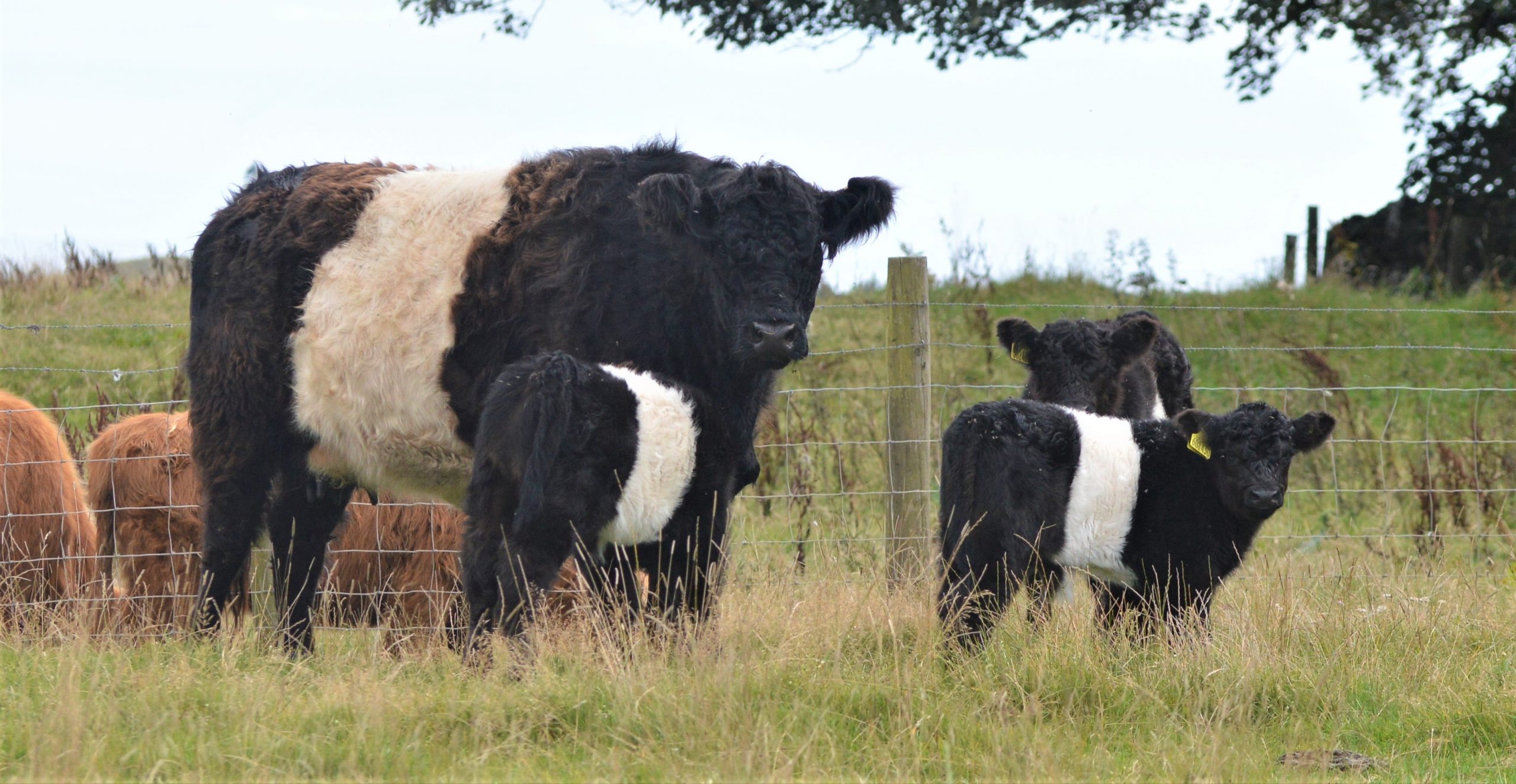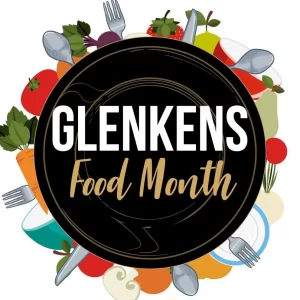 Glenkens Food Month kicks off this week, a celebration of local, sustainable produce and community networking around healthy and accessible food. The programme can be downloaded here and we highly recommend all listed events! Last year members of our team went to the Local Food Feast ('feast' is a very appropriate word) and the Fungi Forage (a lot of beautiful mushrooms and a lot of fun). There is a mix of in-person and online events from film screenings to food tastings with the chance to meet and speak to several of our Proud Supporters and Biosphere Certification Mark businesses, including Hidden Veg, Low Auldgirth, and Barnbarroch Organic. The Glenkens Food Hub – also a Proud Supporter – opens again for orders on 16th September and as its supplier list and customer reach continues to grow the hub welcomes new volunteers.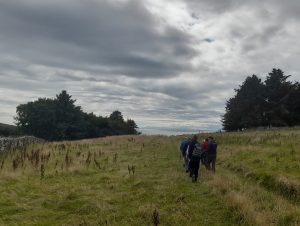 Sustainable food is an outcome of sustainable land management of course, and we thought we'd share here some photos taken this week at a local farm that is embedding regenerative, nature-friendly practice in its operations. These were taken during on 31/08 at Balmangan Farm, Borgue, where owners Neil and Patricia Picken are restoring habitats and soil health on their land by reducing stocking numbers and moving from sheep to native breed cattle like Belted Galloways and Highland cows. The Pickens have done baseline surveys this year and will continue to monitor the biodiversity on their farm. We visited Balmangan on a walk-and-talk with other members of the Southwest Scotland Regenerative Farming Network, which operates across D&G and in the Ayrshires as well. The network is part of the D&G Sustainable Food Partnership, a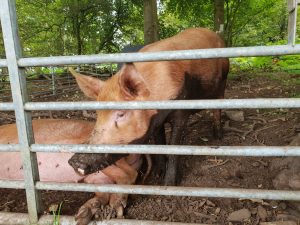 collaboration of local and regional organisations, businesses and groups who are working to achieve fair, robust, and nature-friendly food systems.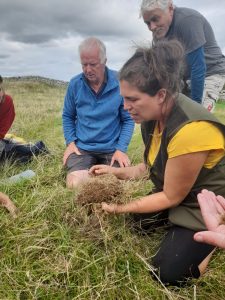 We love the shot of Abi from Propagate in action – digging up soil looking at the rooting depth, earth worm numbers and soil structure. All this with the incredible backdrop of the Solway which (very happy) campers get to enjoy while staying at Biosphere-certified Solway View Holidays which is part of Balmangan Farm. Visitors are able to explore and learn more about local landscapes, biodiversity, and rural heritage while they are here thanks to information boards, nature trails, wildlife hides, and through conversation with Neil and Patricia who, like our other certification mark holders, are both supporting and articulating the global UNESCO Biosphere ethos.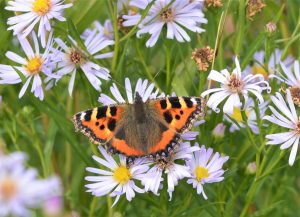 On an entirely related note our team are joining Propagate again next week to co-host a series of workshops next week to discuss the Land Reform Bill Consultation which is quite possibly a once-in-a-generation opportunity for change in our national approach to land ownership, access and use. There are three dates available to book (you can just turn up), at Wigtown (5th Sept), Balmaclellan (6th Sept), and Barrhill (9th Sept). Please join us and make your experiences and ideas part of the D&G Sustainable Food Partnership's response to the consultation.
The Regenerative Farming Network welcomes new members at any time, get in touch via the link above (repeated here for convenience!). For more details about the support the GSA Biosphere can offer farming and land-based businesses please contact our Land Use Advice Officer, Mary Berry, via mary@gsabiosphere.org.uk.