Back to blog
Biosphere Blackface Wool on the catwalk at the Royal Highland Show!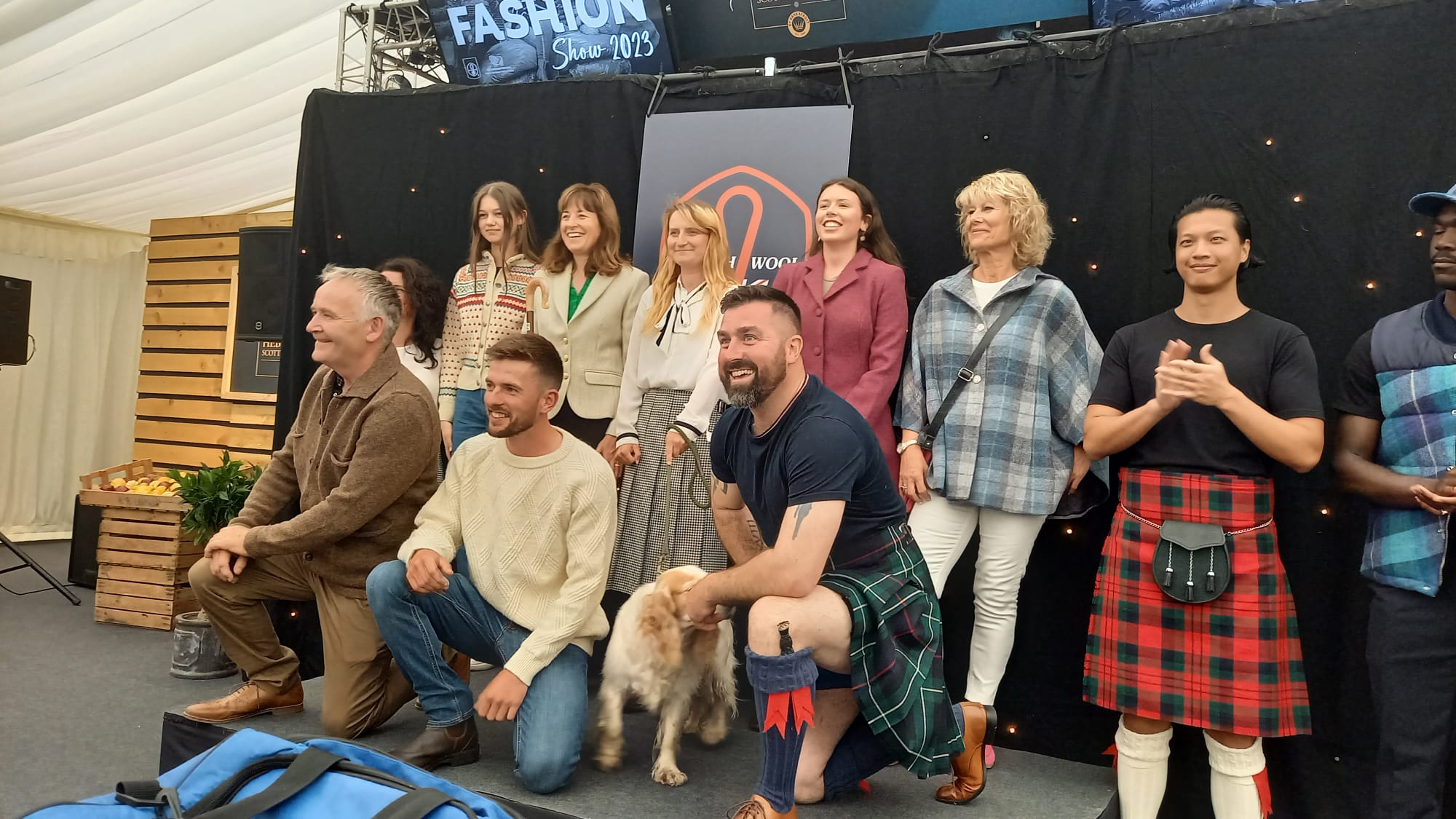 The GSA Biosphere unveiled the first collection of garments created for our Blackface wool pilot project at this year's Royal Highland Show, with four first-look designs hitting the catwalk as part of British Wool's innovative Flock to Fashion Show.
Working with partners across the UK the Biosphere has created a jumper, cardigan, jacket and gilet for its prototype range, all produced using 100% Blackface wool sourced from farms located within SW Scotland's UNESCO-designated area.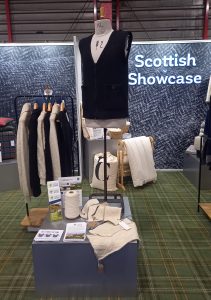 The Royal Highland Show has been running since 1822 – it is the flagship event in Scotland's agricultural calendar and attracts tens of thousands of visitors every year. Appearing at the invitation of British Wool as part of their Scotland Showcase, our garments appeared alongside clothing and homewear from established brands such as Lochcarron, Cowberry, and The Isle Mill. The designs designs also featured in the 'ewe-niquely British' Flock to Fashion show, in which models from agricultural backgrounds were dressed to highlight the timeless appeal and incredible versatility of wool.
Our Blackface wool pilot aims to reduce waste in an industry that has suffered in recent decades through competition from manmade materials and manufacturing abroad. The project is unique in the UK and embodies UNESCO's global ethos of progressing sustainable development while celebrating tradition and cultural identity.  Among its long term goals, we hope the project can generate interest in the history of upland farming, and reduce wastage by adding value for local farmers, who often struggle to cover the costs of shearing and transporting Blackface fleece.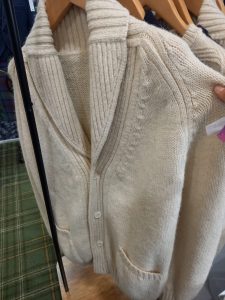 Marie McNulty, the GSA Biosphere's Business Development lead, says, "We're thrilled to see clothes made from 'Biosphere Blackies' so beautifully displayed by British Wool and modelled in the Flock to Fashion Show.  The public response has been amazing, with so many people coming to the stand to find out what the project's all about and where it's going next – and when the clothes will be available for sale!  It's especially encouraging as interest in the circular economy has never been more important than it is now and we really hope that the  Blackface wool pilot will inspire everyone we can possibly reach to shop more sustainability whenever there is opportunity to do so."
The Galloway and Southern Ayrshire Biosphere was designated in 2012, becoming the first UNESCO Biosphere in Scotland, and is now one of seven in the UK and more than 700 around the world. Our activity programme is supported by funding from South of Scotland Enterprise and three local authorities (D&G Council, East Ayrshire Council and South Ayrshire Council). The Blackface wool project is further supported by funding from the Blackface Sheep Breeders' Association. Continued thanks to all our funders for supporting the GSA Biosphere and Scotland's sustainability goals.