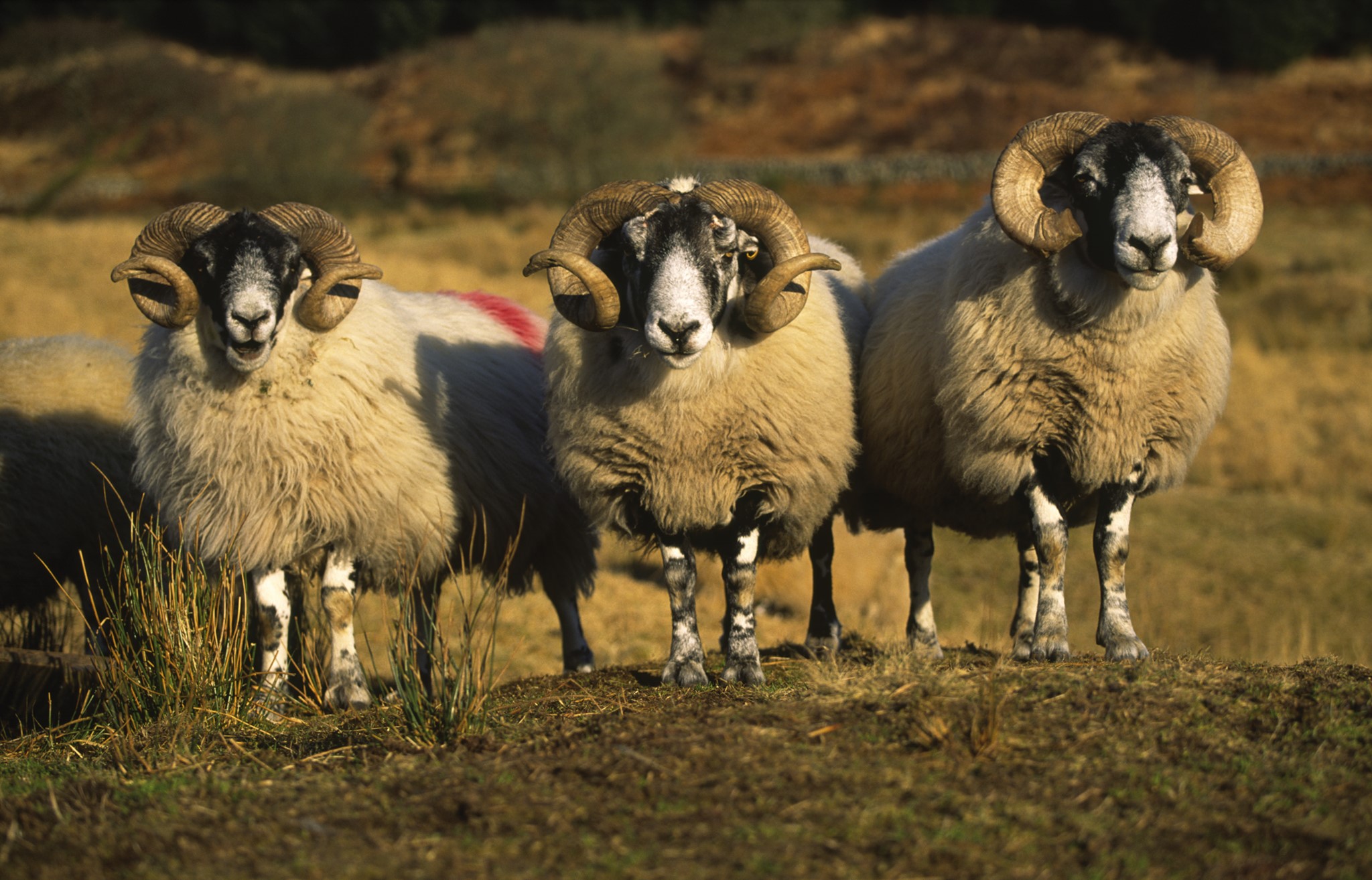 The Wool Gathering
Click here to support our landmark Crowdfunder campaign!
In autumn 2021 Galloway & Southern Ayrshire UNESCO Biosphere launched a pilot project to explore new uses for wool from Blackface sheep. Our goal is to promote the versatility of wool and its diverse potential as a sustainable resource, hoping to add value to a fleece that has seen its market decline in recent decades due to competition from manmade fibres and clothing produced cheaply abroad. This project represents the GSA Biosphere's commitment to the circular economy and historic rural industry, raising awareness of just some of the challenges faced by farmers today.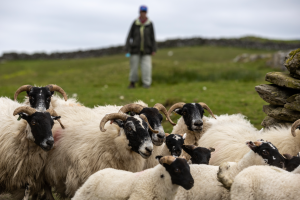 The Scottish Blackface is one of our most familiar breeds of native sheep and particularly suited to life in the GSA Biosphere's upland areas. Blackface history stretches back into the mists of time; first mentioned in monastery records of the 12th century, they are hardy animals that thrive on hill pasture, even in inclement weather. Today their wool is typically sold for use in the carpet and mattress trades in the UK and Europe, and wastage in sale and processing is high. Our team believed there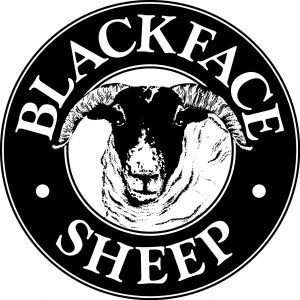 could still be a market for hardwearing woollen garments that are locally made, and that increasing interest in sustainability across a wide consumer demographic could provide the foundation for a clothing enterprise that utilises Blackface wool.
The project attracted funding support from The Blackface Sheep Breeders' Association and has drawn on the expertise of British Wool, who helped source 1,000kg of fine grade Blackface wool from farms in the GSA Biosphere region. Other partners including Knitlab North and Stoll joined the exciting journey from scouring and spinning to designing prototype garments.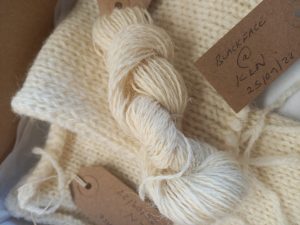 Our Blackface pilot also developed a social side, 'The Wool Gathering', which now has a membership of more than 400 including farmers, business owners, makers and creatives. Several of these have had the opportunity to test samples of the Blackface yarn on domestic machines, peg looms, and in personal dyeing, knitting and felting projects. The Wool Gathering has an active Facebook group that always welcomes new members; this is a place for anyone who loves wool, produces wool, or is simply curious about its history, production and uses. Whenever possible we try to get together in person, at 'Bleat n' Blether' events.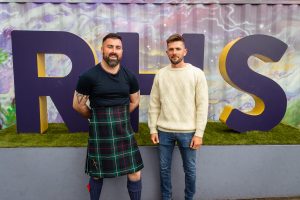 The GSA Biosphere's work with wool has attracted media attention with a feature on ITV's Border Life in 2022, and an invitation to join British Wool at the Royal Highland Show in 2023, where the public were able to see, feel, and share their thoughts on the first four styles of garments we and our partners produced, each one made with 100% Blackface wool. This was the beginning of market research and brand development, as we prepared to launch a range of outerwear items for sale.
In November 2023 our knitwear brand, Merrick, went live. All garments are made with the finest grade wool from Blackface sheep, all of it sourced here in the UNESCO designated region. An innovative social enterprise supported by a landmark Crowdfunder campaign, all Merrick's profits will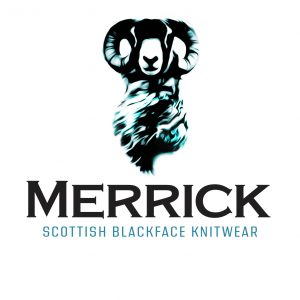 be put back into Biosphere projects that benefit the environment and our rural communities. Merrick is particularly proud to be able to pay above market value for the fleece we buy, ensuring improved profits for local farmers.
Alongside our partners we hope to demonstrate that the potential of Blackface wool is much greater than its current uses suggest, and that in time far fewer fleeces will go to waste. There is still much more of this story to come – do sign up to our e-newsletter at the bottom of this page, and follow us on social media to keep up to date. Visit Merrick Scottish Blackface Knitwear on Instagram.
Interested in finding out more directly from our team? Get in touch via info@gsabiosphere.org.uk.