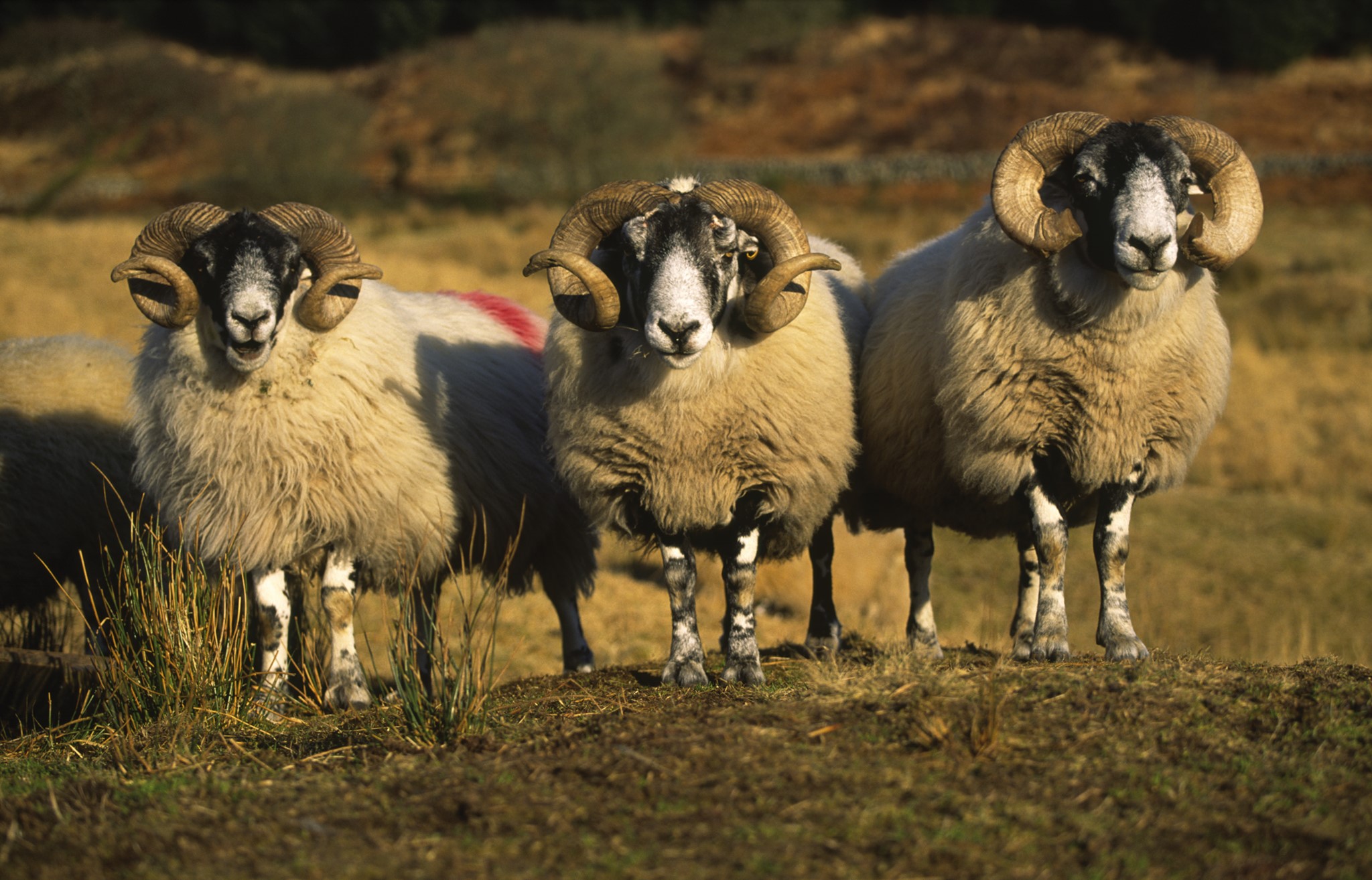 The Wool Gathering
In autumn 2021 Galloway & Southern Ayrshire UNESCO Biosphere launched The Wool Gathering, an initiative to promote the versatility of local wool and its diverse potential as a sustainable resource. This project also represents the Biosphere's support for one of our historic rural industries, as we aim to raise awareness that sheep farming is integral to the economy of Scotland's southwest.
As well as embodying Sustainable Development Goals, The Wool Gathering celebrates the Biosphere's hill farming heritage – and one of our most familiar breeds of native sheep. Our region includes vast landscapes of hill grazing where Blackface sheep are the dominant breed. Blackface history stretches back into the mists of time; first mentioned in monastery records of the 12th century, they are hardy animals that thrive on upland pasture, even in inclement weather. Today their wool is typically sold for use in the carpet and mattress trades in the UK and Europe, and wastage in sale and processing is high. Use of Blackface wool in clothing has been in decline since the trend towards cheap manmade materials overtook the historic appreciation for hardwearing woollen garments that are locally made.
Membership of The Wool Gathering has grown since its launch in September 2021 to include farmers, business owners, makers and creatives, and the project is now supported with funding from The Blackface Sheep Breeders' Association. Our team will be exploring new design and manufacture ideas for Blackface wool that could help reduce wastage in processing and increase appreciation of the quality of Biosphere fleece. British Wool is helping the project source 1,000kg of the finest grade Blackface wool produced within the Biosphere region, and following scouring (cleaning) the next stage will be creation and testing of prototype items of outerwear alongside a thorough exploration of potential markets. Knitlab North will be joining us in that exciting journey.
Working with our partners we hope to demonstrate that the potential of Blackface wool is much greater than its current uses suggest, and that in time far fewer fleeces will go to waste.
The Wool Gathering on Facebook warmly welcomes anyone who loves wool, produces wool, or is simply curious about its history, production and uses, to join the discussion and share your thoughts.