Back to blog
A Biosphere Bleat n' Blether at Barrhill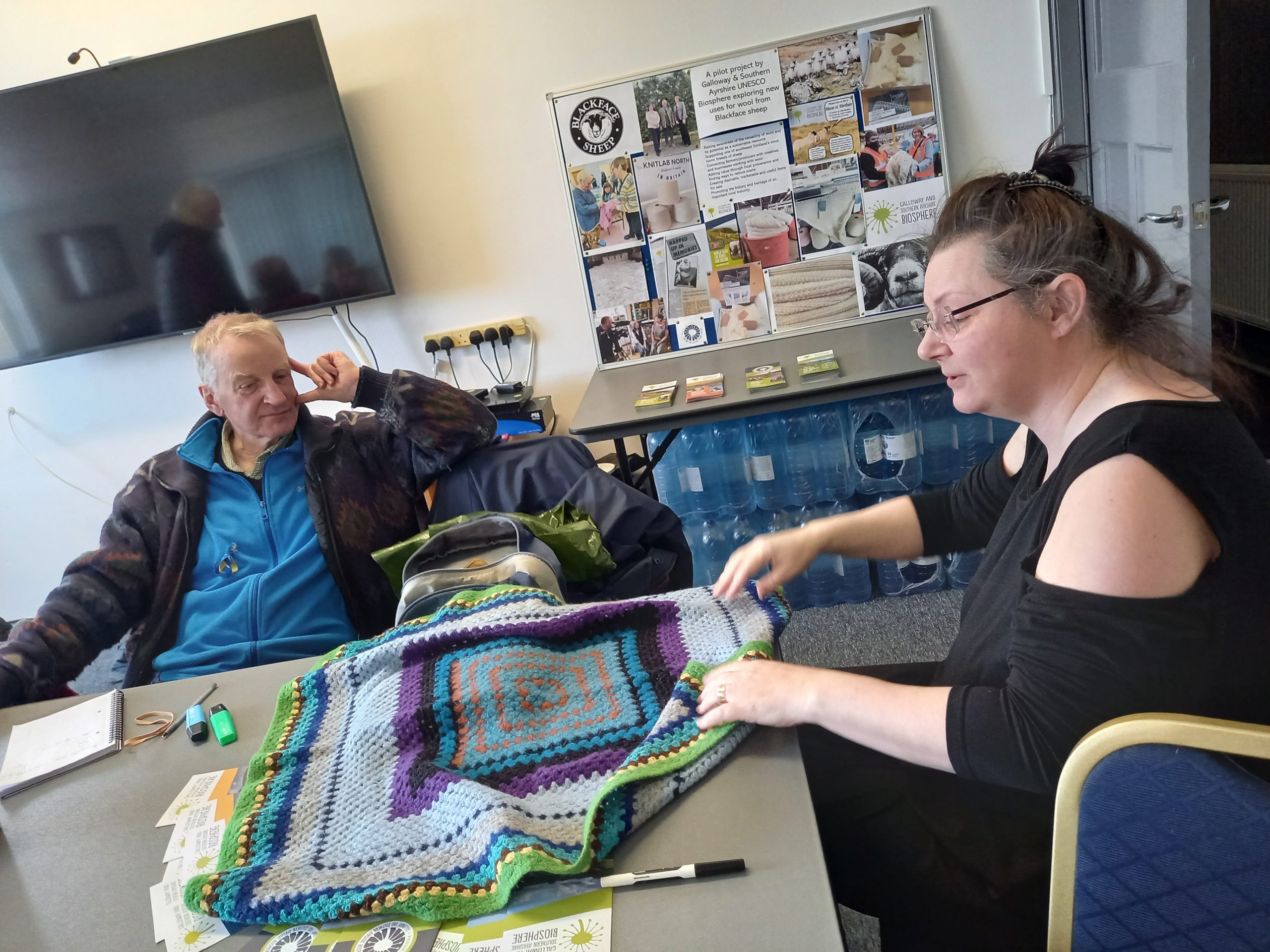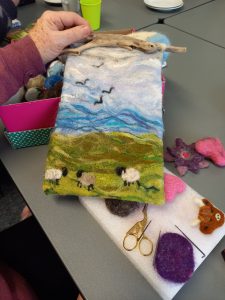 The Wool Gathering is the social side of a GSA Biosphere pilot project exploring new uses for local wool from Blackface sheep. As the project progresses towards our goal of creating desirable, marketable items of outerwear, membership of The Wool Gathering has passed 350 – individuals with a love of Scottish wool and the stories from this historic rural industry, as well as a host of independent makers who work with wool in arts and crafts.
On 6th March we met for our fourth Bleat n' Blether event in the Biosphere Community of Barrhill. Each Bleat is an opportunity to make new social connections and chat not just about wool but farming generally, growing and working with the land, and the various challenges that are facing families and communities across the Biosphere at this point in time.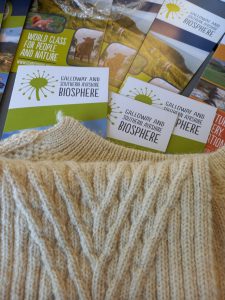 Those attending a Bleat are always invited to bring "something sheepy or woolly to share" and we got to see some unique items at Barrhill, including Sanquhar-pattern gloves, cushions made with Harris Tweed, a traditional Shetland bonnet, and a baby's shawl and pram blanket that were crocheted fifty years ago.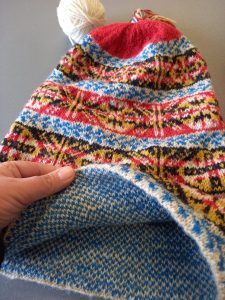 Marie McNulty, GSAB's Deputy Manager and Business Development lead, also heads our Blackface wool pilot and was pleased to show off the first prototype jumper, made by our friends at KnitLab North with whom we are working on design and creation. Marie also brought along various knitted samples that have come off the looms in recent weeks, and a cone of Blackface yarn which is currently being tested in various ways, including by local knitters.
Our continuing thanks to the Blackface Sheep Breeders' Association who are supporting this pilot project with generous funding. Thanks also to the Barrhill Development Trust through which we were able to use a great local venue, the Barrhill Memorial Hall.
The Wool Gathering welcomes new members at any time and there is no requirement to be a maker, flock-owner, or anything else – join us on Facebook and/or keep an eye on GSAB's socials for upcoming events.
To find out more about our Blackface wool pilot contact marie@gsabiosphere.org.uk.