Back to blog
Sanctuary 2015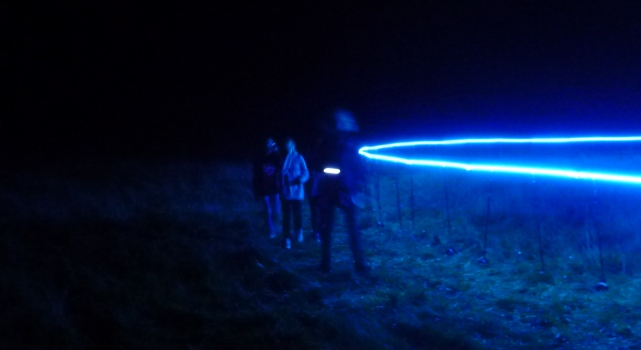 In September a 24-hour experience called Sanctuary 2015 will take place deep in the Dark Sky Park in the heart of the Galloway and Southern Ayrshire Biosphere. This public art laboratory will bring together experimental new work exploring light, sound and place.
The Biosphere is supporting ŠUMA, a new work by artist Zoë Irvine & 9 piece Balkan choir, Kuchke. ŠUMA (pronounced sh-oo-ma) provides an opportunity to experience an immersive soundscape inspired by Balkan songs of trees and forests. These distant tales, harmonies and rhythms connect Galloway Forest with Biospheres in forested mountains from the other side of Europe.The combination of the landscape, the artworks and the people make this an extraordinary and unique event. We are looking forward to seeing you there. More information here: Web or Facebook 
Sanctuary 2015 is a proud supporter of the Biosphere Charter.