Back to blog
Natural Heritage Actions and Targets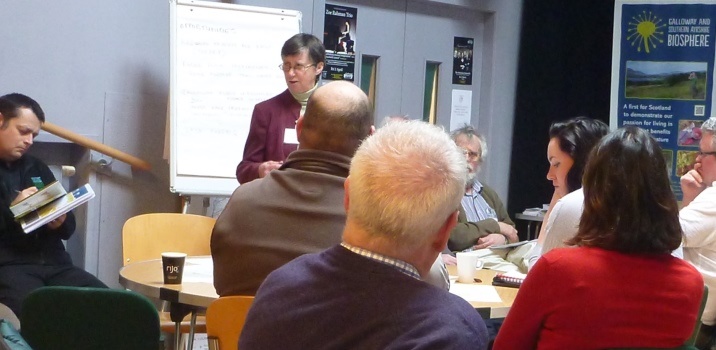 The Galloway and Southern Ayrshire Biosphere Natural Heritage team have recently completed our Natural Heritage Management Plan, which aims to provide information on the status, conservation and requirements of High Focus Habitats and Species within the Biosphere.
The next step was to agree actions and targets with input from a wide range of individuals and organisations who have an interest in Natural Heritage across the Biosphere. The event took place in New Galloway at the Catstrand, a Social Enterprise that has recently signed up to the Biosphere Charter.
The event was informative and has certainly provided the Biosphere Team with lots of information to help develop future work.
The Team are still keen to learn of any past, existing or future Natural Heritage projects in the Biosphere that are not already mentioned in the Natural Heritage Management Plan so that we can add to them to the forthcoming summary of projects on the Biosphere website.