Back to blog
Join our UNESCO Biosphere Partnership Board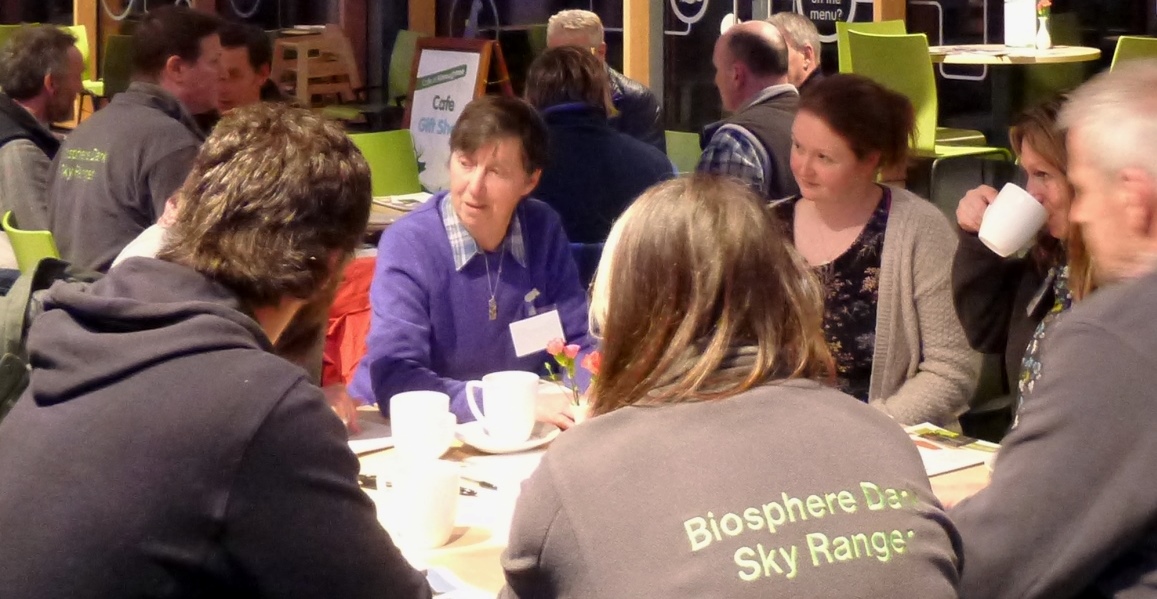 Join our UNESCO Biosphere Partnership Board and help shape SW Scotland for future generations.
In July 2012 Galloway and Southern Ayrshire UNESCO Biosphere was formally recognised internationally as a world class environment for people and nature.  It was the first UNESCO Biosphere in Scotland and is part of a family of over 700 Biospheres around the world of which seven are now in the UK. The UNESCO Biosphere designation is the only global designation – or accreditation – for an area demonstrating excellence in sustainable development.
Covering 5,268 sq. km, the designation recognises the amazing wildlife, landscapes and culture of south west Scotland, and the commitment of its communities and businesses to live and work more sustainably.
With a strong focus on sustainability; a commitment to facing up to the challenges of the climate emergency and biodiversity loss; and the opportunity to play a key role in supporting a post Covid "green recovery", the UNESCO Biosphere designation is very much "of its time".
Guided by a Partnership Board comprising representatives from public agencies, private businesses, local communities and environmental ngo's, our UNESCO Biosphere has delivered a significant level of activity, working towards sustainability outcomes and maximising the use of a minimal budget and only 1.5 FTE staff. That team is now set to grow significantly, with the recent announcement of £1.9M of funding support and recognition by the new South of Scotland Enterprise agency that the Biosphere has the potential to become a ground breaking catalyst, bringing together communities, businesses, land owners and individuals to help achieve a significant "green recovery."
The Biosphere's key priorities for delivery over the next five years are focused on we how can support and integrate the sustainability agenda into all of our lives, benefitting communities, businesses, landowners, land managers and individuals.
Critical to its success is having an active and engaged Biosphere Partnership Board who can share their knowledge, expertise and networks to help our UNESCO Biosphere grow. So we are keen to expand membership of the Board and would actively welcome approaches from potential new members who share the UNESCO Biosphere ethos and can bring with them skills and expertise in areas such as corporate sponsorship, sustainable forestry, climate change and community development.
The Partnership Board meet quarterly – normally these meetings revolve around locations in East Ayrshire, South Ayrshire and Dumfries and Galloway, although currently due to Covid they are all held online. They normally last a long morning and are occasionally followed by a presentation on a topic relevant to the work of the Biosphere.
If you would be interested in joining the Board please contact Ed Forrest ed@gsabiosphere.org.uk
For more information on the Biosphere go to https://www.gsabiosphere.org.uk/