Back to blog
Hungry for Ballantrae Festival of Food and Drink!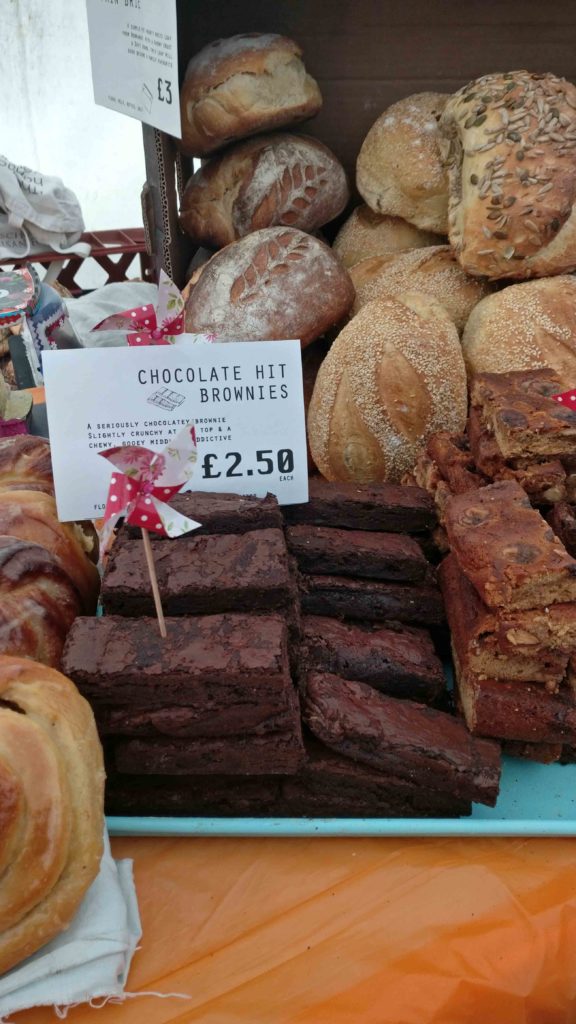 It's Friday and the Biosphere team are looking forward to a deliciously international weekend.  On 12-13 June we'll be co-hosting the Ballantrae Festival of Food and Drink which is running as a virtual event for the second year in a row.  This annual showcase feels especially important this year, not only to signal life and leisure returning to some semblance of what it was 'before', but particularly to highlight the smaller food and drink enterprises in south-west Scotland which rely on local support.  The two-day programme includes appearances from Blackthorn Salt, Dunlop Dairy, Pure Roasters Coffee, Wendy Barrie, Island Slice Rum, Galloway Wild Foods, Errington Cheese, Home Cook School, Crafty Distillery and many more. Ayrshire Food Network will be there, as will speakers Councillor Alec Clark, Elena Whitham MSP, and very VIPs from Ballantrae Primary School.
In case you haven't seen us on social media pointing and grinning about our Ballantrae-related press, here we are reaching the giddy heights of the Daily Record online.
We and organisers The Ballantrae Trust would love to see you there this weekend.  One might worry that lack of opportunity to meander between stalls grazing on liberally-supplied tidbits of local gastronomie might be an impediment to such an event, but in 2020 the festival pulled in more than 7000 attendees from around the world.  The programme this year also includes an International Symposium for which we have invited guests from UNESCO Biospheres abroad.  Have a look at North Karelia and Nordhordland for an overview of work ongoing in these regions in the name of sustainability, conservation and education.  We've invited Anni Korhonen from Finland, whose traditional cooking and guesthouse enterprise features on a renowned Finnish cuisine tour, and from Norway we'll be welcoming wild sheep farmer Helene Olli Sollid, who'll be telling us how she puts a local delicacy on the global food map.  Just as excitingly our local GSA Biosphere participants are Lindsay Giudi from Home Cook School and Anne Bannatyne from Salad Brew, and we've allocated plenty of time for Q&A so that attendees can get involved.  Because surely there's nothing a foodie likes more than a good grilling…!
Our international Biosphere symposium will be live on Saturday between 13:00-14:00 and the session will be recorded and played again for the benefit of Sunday visitors.  If you'd like to attend please get in touch with marie@gsabiosphere.org.uk who will forward the Zoom link.  We're looking forward to an intimate and conversational hour with our panel and visitors logging in; as with all our projects, we're constantly seeking ways to connect, cooperate and learn from each other, and Ballantrae is the perfect place to meet.  Introducing UNESCO Biosphere friends from abroad is one of the (admittedly infinite) pleasures enjoyed by our team, and to be able do this while exploring the rich food and drink landscape of Galloway and Southern Ayrshire…well, let's just say you'll know where to find us over lunchtime this weekend, and we're very much hoping you will come along.
Programme of Events
Saturday 12 June
11.00 Welcome to the Ballantrae Festival of Food and Drink
11.10 Elena Whitham MSP
11.15 Councillor Alec Clark
11.30 Ayrshire Food Network
11.45 Home Cook School
12.00 Scottish Cheese Tour (part 1)
12.15 Chris Saunders Classic Martini.
12.30 Ayrshire Food Hub
12.45 Ballantrae Primary School
13.00 -14.00 International Biosphere Symposium
Welcoming speakers from Finland, Norway and the UK
If you wish to join this event,
please email: marie@gsabiosphere.org.uk
13.15 Ayrshire Bed and Breakfast Association
13.30 Blackthorn Salt
13.45 Pakora Explorer
14.00 The Foragarium
making dandelion Kimchi
14.15 Kings Arms Community Pub and Hub
14.30 Crafty Gin
14.45 Tasting History Island Spice Rum
15.00 Corney and Barrow
Introduction to Ayr shop and Chardonnay Mythbusting
15.15 Pixels Rhubarb Sour
15.30 Fruit, veg and wild foods
15.45 Scottish Cheese Trail (part 2)
16.00 Chris Saunders Sloe Martini and Classic Southside
16.15 Close Day 1
Sunday 13 June
11.00 Welcome to Day 2 of the Ballantrae Festival of Food and Drink
11.05 Elena Whitham MSP
11.15 Scottish Cheese Trail (part 3)
11.30 Gordon Caldwell, Ayrshire Farmer
11.45 Chris Saunders –– Dirty Martini Martini
12.00 Glenapp Castle
12.15 Dunlop Dairy
12.30 Pure Roasters Coffee
12.45 Errington Cheese
13.00 Footage from the International Biosphere Symposium
(Recorded for the Festival on Saturday 12 June 2021)
14.00 Dunskey Estate cookery demonstration
14.15 Scottish Cheese Trail (part 4)
14.30 Five Kingdoms Brewery
14.45 25 Years of Arran distilling
15.00 Taste of Shetland (feature length film)
15.15 Chris Saunders makes Hanky Panky
15.30 Mark Galloway Ayrshire Wild Foods
15.45 Bladnoch Distillery
16.00 Ayr Brewing Company
16.15 Festival close