Back to blog
GSAB's new office at St John's Town of Dalry – Have your say!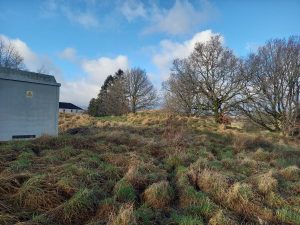 The GSA Biosphere is currently working with architects and interpretation experts on the planning and development of our new eco-office at Underhill in St John's Town of Dalry, with the support of our funding partners South of Scotland Enterprise. As part of the public consultation around this project we are hosting a mix of in-person and online engagement opportunities, which launches with a drop-in session on 8th February in the Town Hall. Architects from Prospus Group will show first-stage plans and residents will be able to give feedback. We're especially interested in how Underhill is currently used and how it could be improved, and accessibility widened.
We're also running an online consultation in partnership with interpretation experts Bright, who are leading on the development of the hub's outdoor areas. We want to maximise the natural attributes of this site and provide a place that residents and visitors can connect more closely with our local flora and fauna – or just spend time enjoying some peace and quiet and the lovely views. The team at Bright have worked on interpretation for many landmark projects including The Great Tapestry of Scotland, The Flow Country, and across the water at our sister Biosphere, Dublin Bay, and we are delighted to have them as partners in this project.  If you live in Dalry and can't make it to the public consultation, or would rather participate online, please do let us know your thoughts on the Underhill site via this short questionnaire: Galloway and Southern Ayrshire Biosphere Community Feedback | SurveyPlanet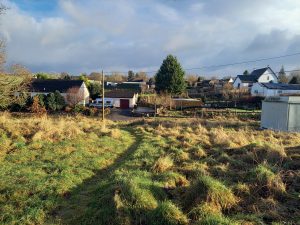 Finally, don't forget that you can get in touch with us at anytime via info@gsabiosphere.org.uk with comments or feedback on this project. We are working closely with St John's Town of Dalry Community Council to ensure that local voices are heard right through the process, and the community council welcome comment and feedback as well, via sjtdalrycc@gmail.com. Our overarching goal with the office development is to champion sustainable development, the natural and cultural heritage of our UNESCO designation, and St John's Town of Dalry itself, as one of our Biosphere Communities. If you live in the village please do have your say.
Our photos show Underhill as it is now, and please do explore Dalry's dedicated page in the Biosphere Communities section of our website. This was written by local people following a Sense of Place workshop in 2019 and includes just some of what we're seeking to celebrate in the heart of the Galloway & Southern Ayrshire Biosphere.