Back to blog
GSAB joins Nith Life & partners for Community Visioning in Sanquhar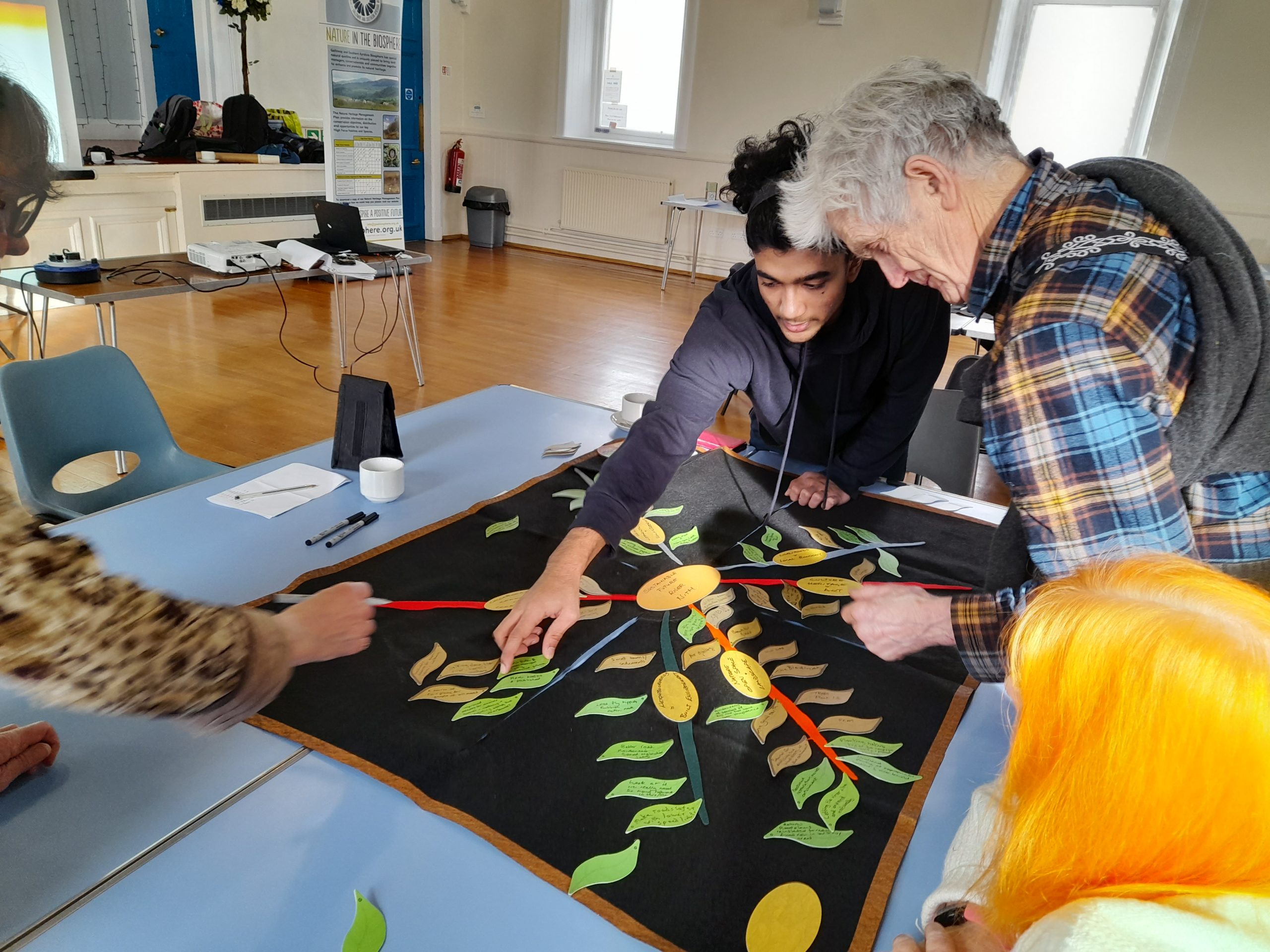 Local community group Nith Life hosted a groundbreaking Community Visioning workshop in Sanquhar on 18th February, supported by The Stove Network and the GSA Biosphere. Bringing together local residents, land managers and other stakeholders, the session looked in detail at the future of the River Nith, the villages and towns within the river catchment, and the importance of these in sustainability plans for the region as a whole.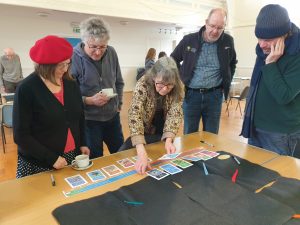 Nith Life aims to represent communities with connections to the Nith and to discover the aspirations of people who live and work near the river and its tributaries. Monthly meetings are held in Dumfries as part of The Stove Network's Open Hoose programme and the aim of the Community Visioning Workshop was to gather and collate a range of ideas on different aspects of the River Nith, including heritage, culture, and nature restoration.
Led by Dr Joanne Tippett from the University of Manchester, the Sanquhar event included interactive engagement tools Ketso and Roundview, which have been used in academic research and participatory learning around the world.  Attendees looked at global ecological issues and how these play out in southwest Scotland, while exploring our place in the timeline of the history of the Earth.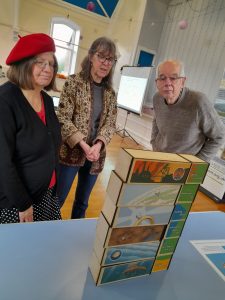 The partnership with Manchester University is part of a pilot project involving the UK Commission for UNESCO, the GSA Biosphere and other UNESCO designations in Scotland aiming to support community visioning around nature recovery and sustainability.  Due to the success of this first workshop the GSA Biosphere, Nith Life and The Stove will be working together in running a series of similar community visioning events at locations along the entire length of the Nith.
Faith Hillier, the GSA Biosphere's Community Officer, said, "Nith Life is a ground-up project led by the commitment of local people to making this region a better place for all.  We're looking at what we can do for the wildlife and habitats of the Nith, but more than this we want the entire catchment to be a place where communities can thrive – where we have a sustainable economy and there are strong social connections in our villages and towns.  Our thanks to everyone who came along to the workshop at Sanquhar and we look forward to welcoming new participants at upcoming events."
Want to find out more or get involved? Contact Faith via faith@gsabiosphere.org.uk.