Back to blog
Galloway & Southern Ayrshire communities leading action on climate change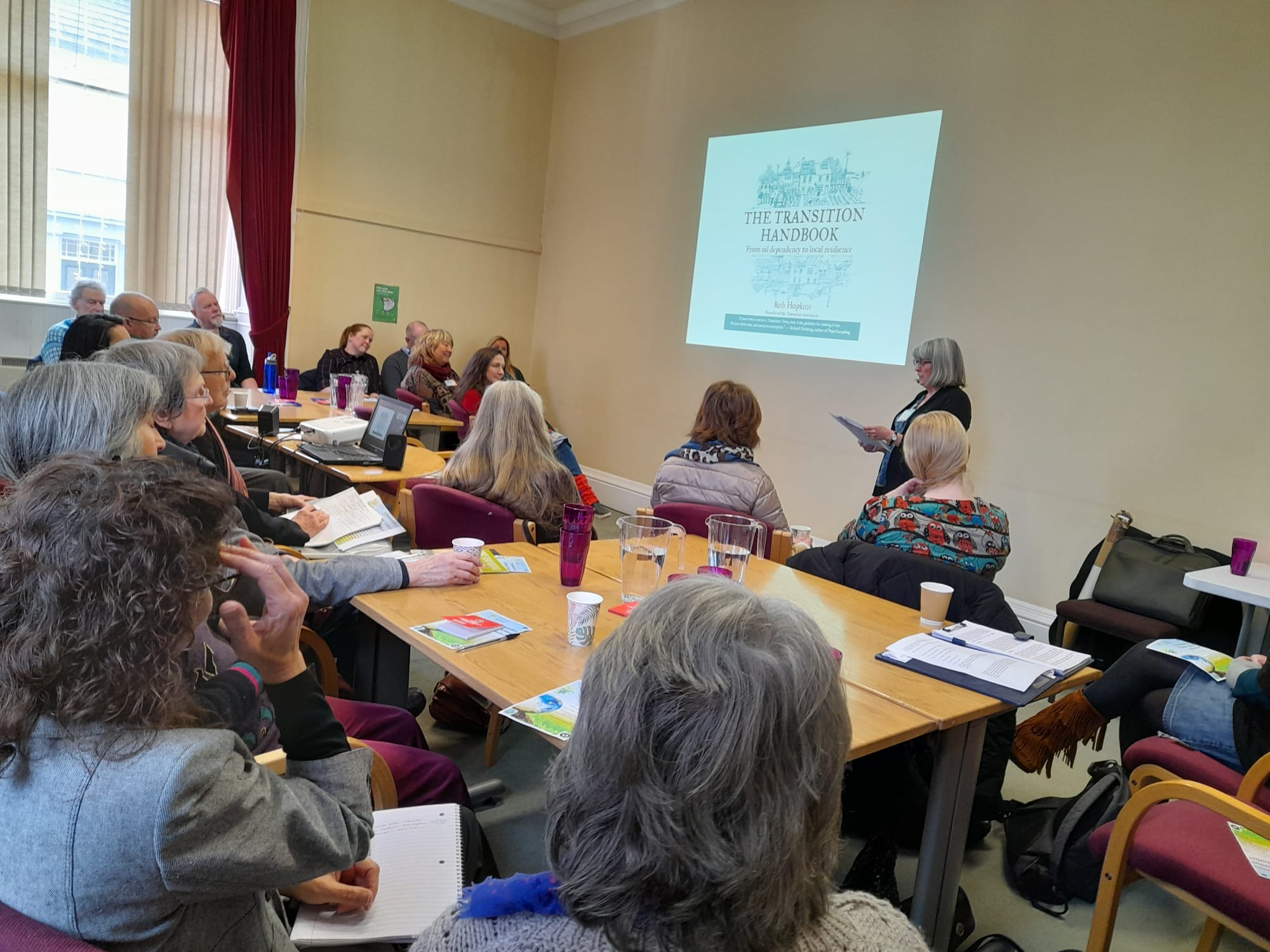 The Galloway & Southern Ayrshire UNESCO Biosphere has hosted a landmark event in Newton Stewart this month, bringing together community-led environmental groups and public sector organisations to inspire more urgent action on the most critical issues of our time.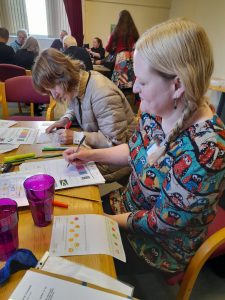 Held at McMillan Hall, the Biosphere's 'Climate Action Networker' attracted reporters from ITV Border and BBC Radio Dumfries with its exciting programme of speakers. The Langholm Initiative talked about the Tarras Valley Nature Reserve project – one of the most ambitious fundraising and community buyout campaigns ever seen in Scotland. EcoArt came up from Kirkcudbright to showcase their environmental flags programme in a moving presentation that captured the value of using creative arts in public engagement, followed by a taster session for attendees to get hands-on. The Machars & Cree Valley Climate Action Network shared key projects and an update on the MAC-CAN Croft, a community initiative which is reducing social isolation while teaching people how to grow their own food. Steven Clark, the Climate Hub Network Coordinator for Dumfries & Galloway, gave an overview of how a local hub could help maintain coordination and momentum among climate action organisations such as these.
Other participants included the Newton Stewart Initiative, the Coalfields Communities Landscape Partnership and the Keir, Penpont & Tynron (KPT) Development Trust, all of which work collaboratively with GSAB Biosphere on projects and events throughout the year.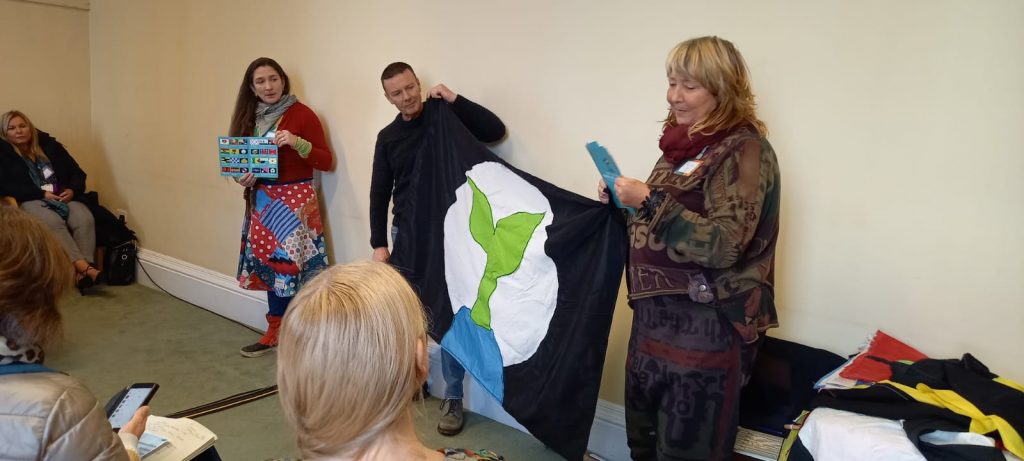 Jenna Cains, our Communities & Education Lead Officer, said, "There's so much going on at grassroots level across our three local authority areas, most often led by volunteers who don't necessarily get to meet other organisations running related projects elsewhere.  As a UNESCO Biosphere we're here to support relationships and knowledge-exchange; this was our first Climate Action Networker and we've had very positive feedback on its value – people were able to make new connections which will turn into even more projects that are meaningful and impactful."
Designated by UNESCO in 2012, the Galloway & Southern Ayrshire Biosphere covers more than 5,200km² of southwest Scotland – an array of landscapes, wildlife and cultural heritage that is recognised as internationally important. All 738 UNESCO Biospheres around the world work to the ethos of 'Think Global, Act Local' through projects and partnerships that cover conservation, education, sustainability and climate resilience. Interested in finding out more or getting involved? Our Proud Supporter scheme is free to join and you can choose to receive GSAB's monthly newsletter if you wish. For more on the programme delivered by our Communities & Education team, please contact info@gsabiosphere.org.uk.