Back to blog
Exploring Cairnsmore of Fleet with Team GSAB's newest recruits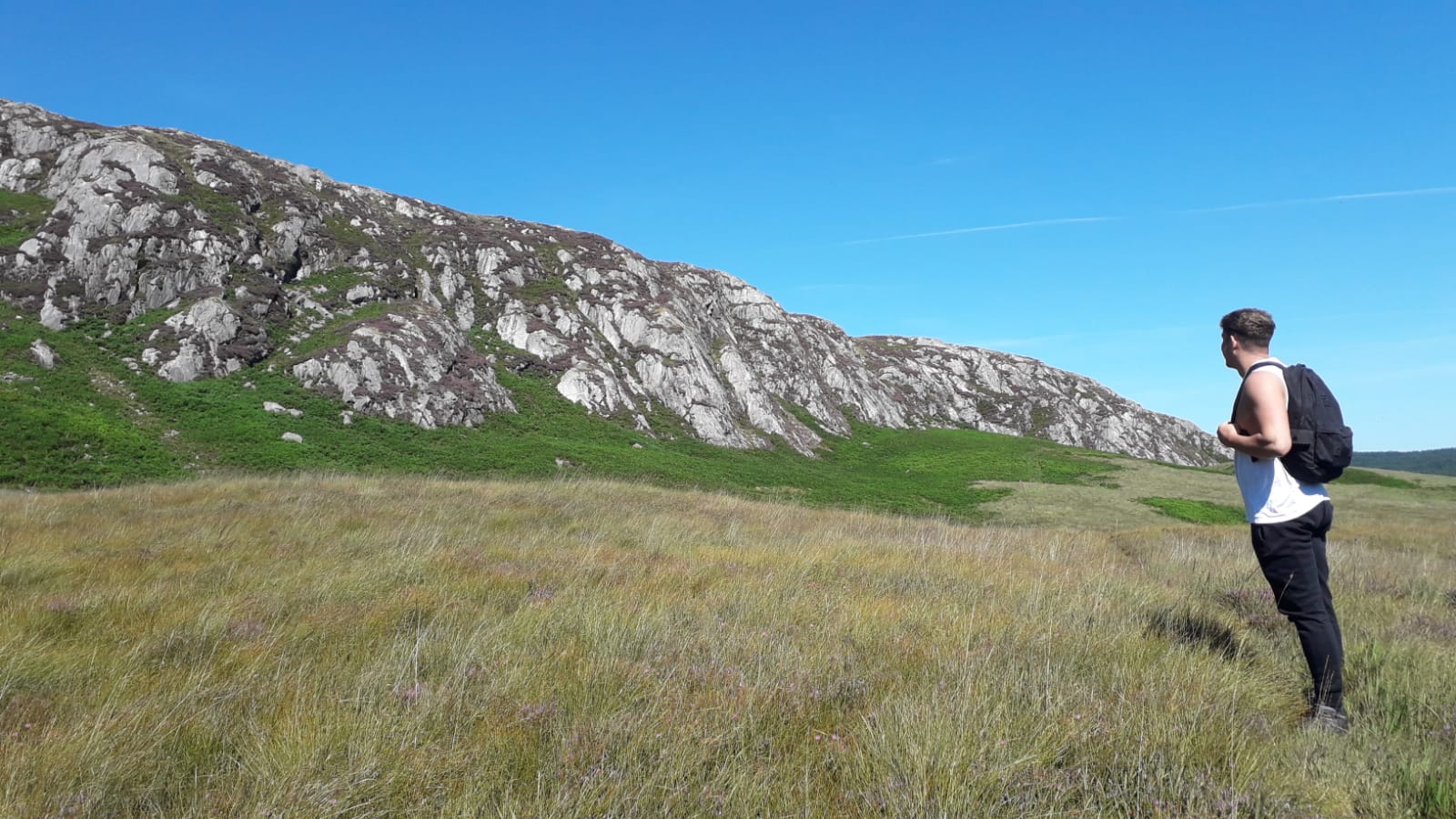 One of our goals as a UNESCO Biosphere is to help people connect with nature. It's good for our mental and physical health, while raising awareness and appreciation of our unique and precious environments brings better outcomes for the planet as well. Cairnsmore of Fleet is one of the Core Areas of the Galloway & Southern Ayrshire Biosphere, meaning that its landscapes and wildlife are of high conservation value and an essential element of our UNESCO designation. It's also a National Nature Reserve (NNR), managed and maintained by our friends at NatureScot. Sweeping, elevated landscapes like Cairnsmore of Fleet can seem daunting or inaccessible for many people, and part of our work in helping people connect with nature is to demonstrate how it's possible to explore and interact with the Biosphere's wilder regions. Mary (our Land Use Advice Officer) took our newest recruits Malcolm and Jake (Project Support Officers) to spend a day in the NNR and afterwards we asked them to write a few words about their experience. Hearing how people connect with nature is always a fascinating thing, and really worth sharing, we think!
Jake: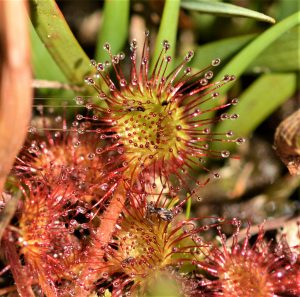 My first trip into one of the core areas of the Biosphere was one of extreme beauty and amazing landscapes. The day started off with a trip into the visitor centre where we were able to learn about the area and see what wildlife we had a chance to spot as well as information on the land formations in the area.
From here we started our trip following the path through the viaduct which was a stunning sight of architecture further made impressive by the flocks of birds which made the construction their playground. As the path continued, I had the opportunity to be taught about the different plant life by my colleagues which was most welcomed as I am a blank canvas in this field. My standout plant life was the Round Leaved Sundew plant as I had never seen this before and it being our logo, I felt like I needed to be introduced.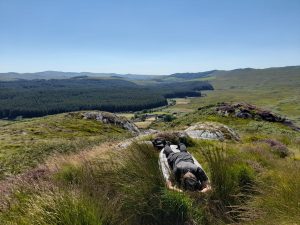 As we continued our walk, we came across different environmental art my favourite of which was two of the Rosnes Benches. These are something I had read information about but had yet to see until this trip. The benches themselves were of stunning design and their placement in this beautiful environment made for an excellent place to stop and take it all in, until the clegs decided it was time for me to move on anyway.
Being able to experience all this and learn about the stunning wildlife and the importance of these habitats was a great privilege. Our trip really solidified the importance of this core area for me and with the peaceful nature of the area and how stunning it truly was ensured that I would definitely return.
Malcolm: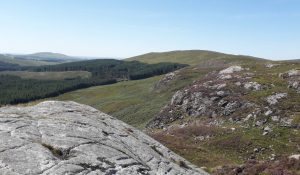 We were immediately greeted by the Clints of Dromore the cliffside adorned by flowering heather. Unable to resist its draw we could only gaze in awe, venerating this natural sight of beauty.
 As we trekked onward, we were welcomed by dozens of peacock, red admiral and scotch argus butterflies who appeared to dance joyfully though the air.
 Halfway up we found a round leaved sundew, the dew glistening like glass in the sun. This small carnivorous plant sits low to the ground and has a modest disposition seeming unaware of its own deadly beauty.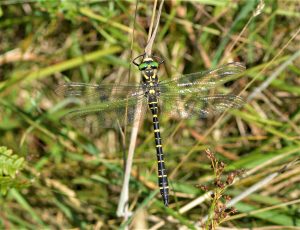 As we reached the blanket bogs at the top of the hills, we were caught in the midst of an aerial battle. Common hawkers, golden ringed dragonflies and black darters fought amongst themselves for prime hunting and courtship grounds.
 At the brow of the Clints of Dromore we gazed at the world. The vista was endless and so seemed the possibilities. The land where we stood had seen the dawn and dusk of primeval dynasties and survived the great walls of ice of the previous glacial age. This ancient war of attrition had however, left its mark, the scars of war could be seen all round. A humbling reminder of how fleeting our time is but how boundless our own impact could be.
If Jake and Malcolm's words have inspired you, you might wish to book a place on one of our Connecting Cairnsmore events which will take place this autumn. Sessions include a guided trip to the reserve and will cover ecology, heritage, and enterprise on different days. For more information please get in touch with Jenna Cains, our Community & Education lead, via jenna@gsabiosphere.org.uk.