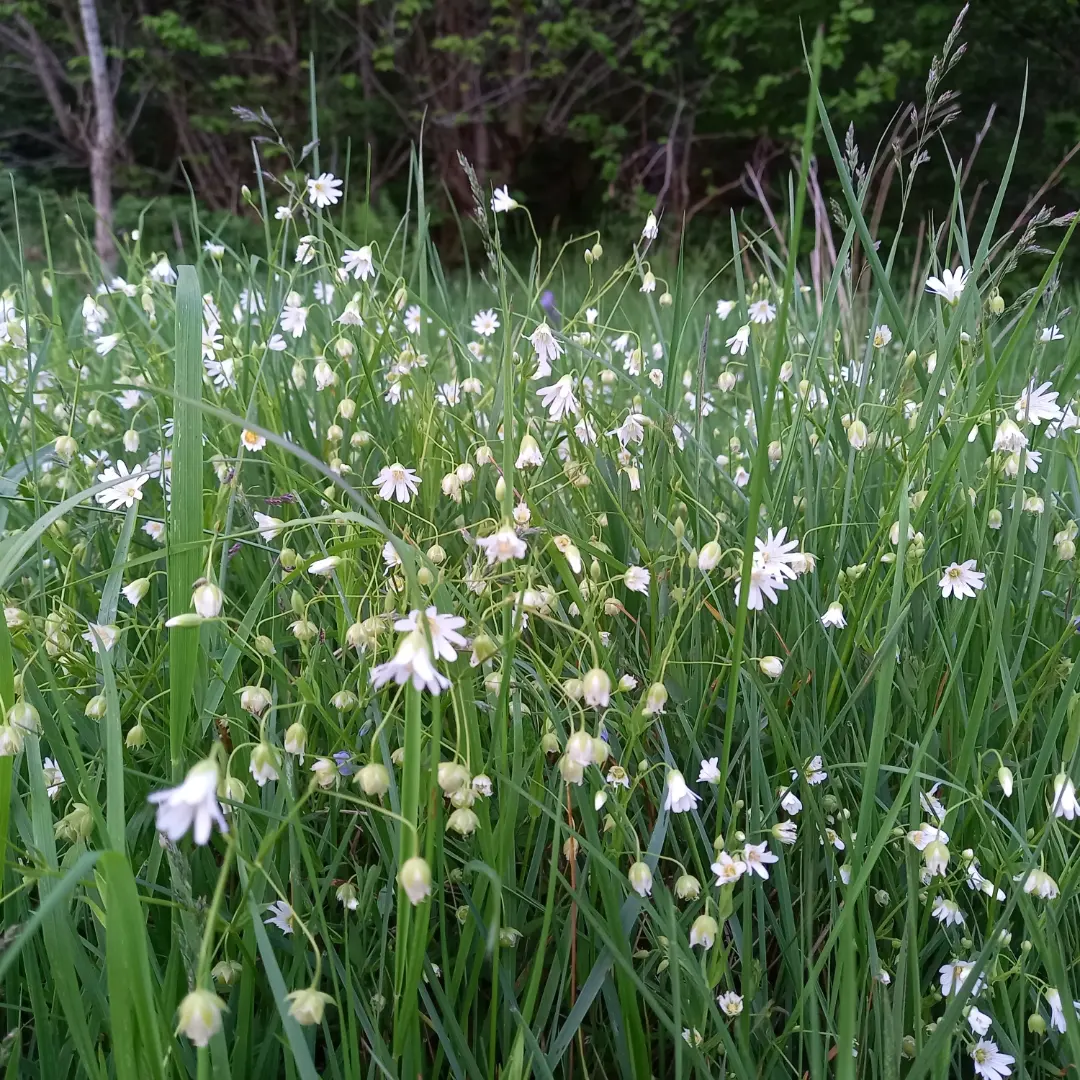 Ochiltree
Ochiltree is a historic conservation village in East Ayrshire.
Here community spirit has been shaped by its rural industries as much as has the local landscape. The area has been settled since the Stone Age and Ochiltree's rich heritage is coloured by writers, poets, and the fervour of Covenanting times. Here in the 21st century local residents are proud to share everything that makes Ochiltree special: their riverside walks, fresh local produce, and a lively local arts and culture scene.
Our Lugar Water and Heritage Walks will help you discover Ochiltree and the surrounding area, including some very special but little known historic sites.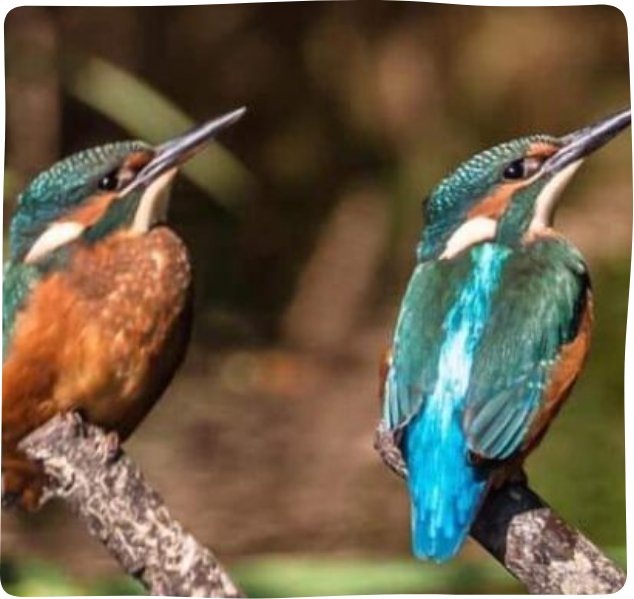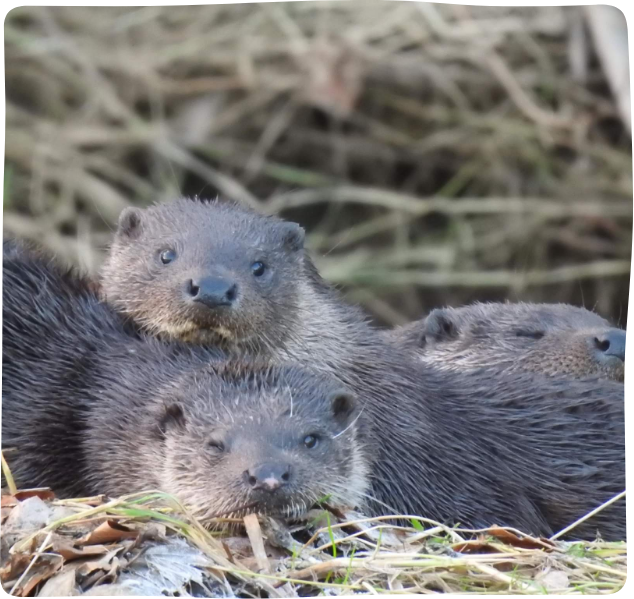 Wildlife and natural beauty
Thanks to its geography and land use history, the Ochiltree area is a great and diverse place for wildlife to thrive.
Ancient woodlands, dynamic river gorges, rolling dairy pasture, reclaimed industrial sites and heather-clad moorland provide habitats for iconic species, including Peregrine falcon, otter, kingfisher, badger, and red deer, while cuckoos echo all around.
Surrounded by endless green lands and enjoying the picturesque Lugar water drifting by, Ochiltree is a village amongst beauty, shared by people and wildlife alike. Bring your binoculars – there's plenty to see!
Heritage and culture
There has been a settlement here since the Bronze Age, and archaeological digs have uncovered artefacts from this time including a cinerary urn from 1500 BC, now on display at the Carnegie Library, Ayr. Ochiltree has always been strategically important due to its position on a hill overlooking the junction of the Burnock and Lugar waters, where Ochiltree castle and the old kirk once stood. Famous historical figures have an association with Ochiltree including the Colville family of Ochiltree Castle, and later the Stuart family of the castle whose daughter became the second wife of the preacher John Knox.
Ochiltree played a large part in the Covenanting wars of the 16th & 17th century, also known as the 'Killing times', where everyone was ordered to swear allegiance to the king and acknowledge his dominion and supremacy over the Church. Covenanters were those who resisted and swore allegiance to Presbyterianism, and many from the area were outlawed or banished with some pursued and summarily executed when caught. Around 1500 local people were killed for their beliefs, and 10,000 from the area exiled abroad, including Andrew Welsh from Ochiltree who was drowned on a shipwreck taking him to America. Alexander Peden was a significant covenanting preacher who travelled the south of Scotland preaching to thousands, often in disguise to escape capture. He carried out many sermons around Ochiltree and spent the final few weeks prior to his death in 1686 living in a cave next to the River Lugar. That cave can be visited today.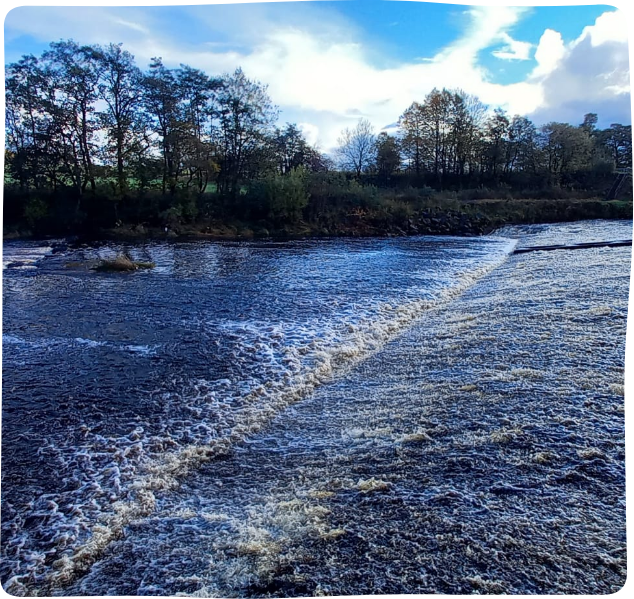 On 22 November 1666 a covenanting army gathered around Ochiltree Castle before marching to Edinburgh to state their grievances; they were outnumbered and beaten at the battle of Rullion Green. The Ochiltree Flag of the covenant is now on display at the National Museums of Scotland in Edinburgh.
Literary giant James Boswell often frequented Ochiltree to visit the Rev. George Reid and an old worthy Andrew Strahorn, and even laid the foundation stone of the parish church on Main street which can be visited today. Of course the A70 Ayr to Edinburgh road mentioned above is a historic thoroughfare in its own right and was much used by Robert Burns.
The rich heritage of the village shows occupants changing skills to meet the market of the time. Ochiltree has always been an agricultural community but historically also had a number of cottage industries like snuff box making, cotton weaving, leather working, blacksmithing, and the manufacture of farming tools. When mining came into the area the need for more workers caused Ochiltree to expand with more housing built for the miners and their families.
Ochiltree is historically very important not just to Ayrshire, but to Scottish history. For more, why not check out The History of Ochiltree – Village and Parish by Dane Love.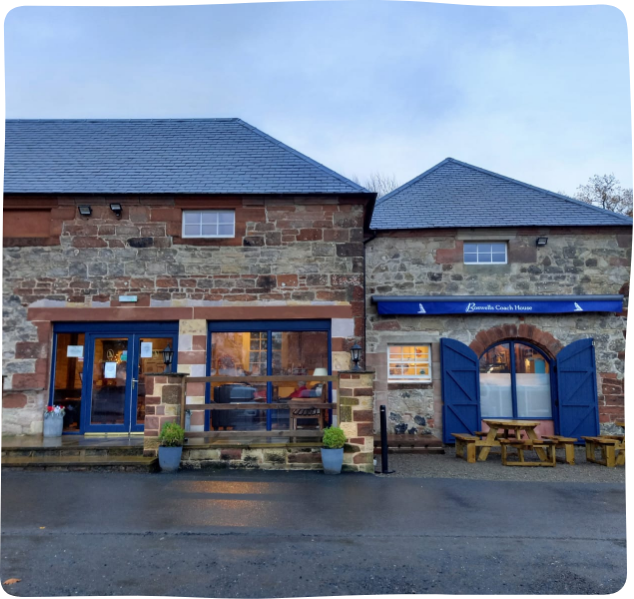 Local produce
Welcome to Ochiltree…We would love you all to come and visit us and try all our locally grown products – we have hunners!
Local villagers make jams, honey, sloe gin, tablet and loads more. We are one of the largest dairy farming areas in Ayrshire.
Boswell's Coach House café and shop sells steak, steak pies, sausages and more, and all their beef comes from their own grass-fed Highland coos. The café there has amazing food made from their own stock. We also have Tarelgin Farm shop, that sells a wide variety of meat from their own farm.
We are one of the largest dairy farming areas in Ayrshire! Morton's milk farm shop has their very own non-homogenised milk (delicious) and a variety of other products made from this that have to be seen and tasted to be believed.
Ochiltree is blessed with many ways to access locally grown, locally reared, farm fresh food that has not travelled hundreds of miles – sustainable local food at its finest! – Knockshiffnock Farm Fresh Turkeys is a perfect example.
If you are after something for dessert…The Hub café and The Bakery Box shop both bake and sell their own cakes, gateaux, cheesecakes and much, much more.
And for wee tipple… Ethical Ales make and sell ales on their local premises.
Ochiltree is such a friendly and inviting village, so why not join us for some lovely countryside walks, before filling your belly with locally produced food and drink! Come take a look.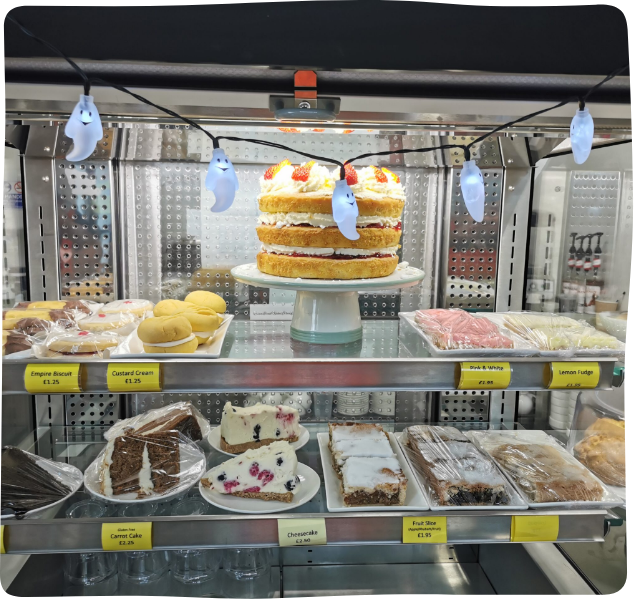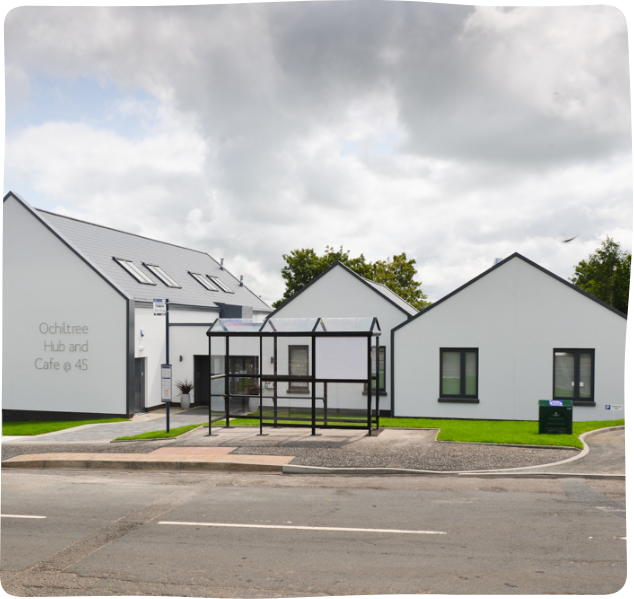 Recreation and enjoyment
The Ochiltree Community Hub hosts a wide range of recreational activities throughout the year. You can enjoy indoor football, bowls, netball, table tennis and badminton, taekwondo and keep fit, or take the less strenuous route and enjoy the Hub's Busy Bees knitting and crafts with the odd coffee and cake, the art club, or just visit Café @45 and enjoy the food and atmosphere.
Ochiltree has a bowling club active during the spring and summer months, and the rivers Lugar and Burnock offer a range of fishing and walks. If you're into photography keep the camera handy for the varied wildlife that abounds, including otter, deer, heron, kingfisher and mallards. The Kay Park offers a full football pitch, play park and space to enjoy the fresh air to relax and breathe, and in winter when it snows the park has a perfect hill for sledging!
The bowling club has its annual bowling competitions, bingo and quiz nights and host the annual cattle show judging, along with offering space for parties and events.
Ochiltree is particularly proud of how its volunteer groups from the Community Council, Ochiltree Action Plan, Old Folks Welfare and the Ochiltree Community Hub collaborate and work together for the community through hosting the Summer Celebration, Halloween and Christmas events for all.
Tranquility
Regardless of what type of tranquility you seek, Ochiltree & Skares has somewhere for you. Whether you like long or short walks with beautiful scenery and wildlife; calm pools or rushing rivers; wild woods or flower covered paths – this amazing place has it all. This is a special place full of special places… come and find yours.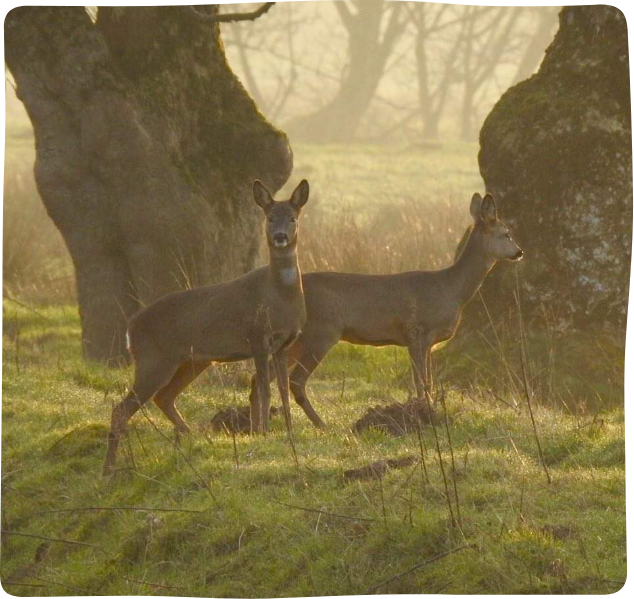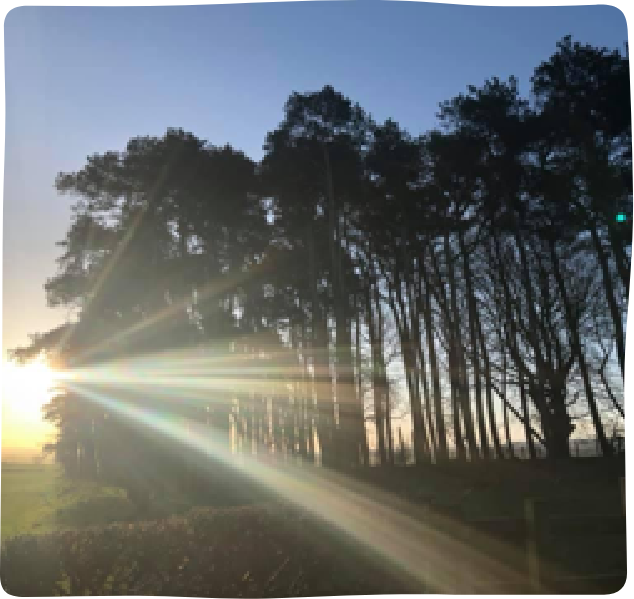 Inspiration
Inspiration is one of life's principal drivers and these tend to change throughout our lives from childhood through to old age.
Ochiltree has many aspects offering inspiration in each phase. Children have the benefit of a first-class primary school which is itself inspirational but in particular because it focuses pupils on community inclusive activities. These include "Gangs" that go around collecting litter, planting flowers, and recently creating a Covid Snake with decorated stones and placing self-painted wooden spoons on approaches to village. They draw inspiration from teaching on coal mining history and historical books by local author Douglas Brown.
Residents in midlife draw inspiration from a strong sense of community spirit focused around the new self-financed Hub where they meet, eat and are entertained. Local made crafts are also available there.
Our senior citizens are well catered for by an Old Folks Association that arranges summer trips, various activities in the Hub, topped by a Christmas Party. Great care is taken to ensure total inclusion.
All in all, each category of residents help in inspiring the others.