Back to blog
Countdown to Food Festival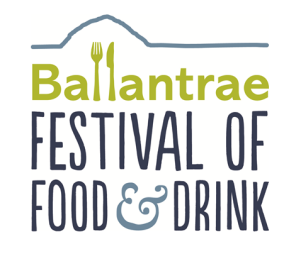 Final preparations are underway for Scotland's newest food festival.   The very first Ballantrae Festival of Food & Drink – being organised by a volunteer group of villagers with support from the Biosphere – is being held in a grand marquee at Ballantrae harbour this coming Sunday 10 May from 12noon until 6pm. Entry is FREE.  So whatever the weather, it's set to be a fun day with something for all food lovers, whether you enjoy cooking, or just like eating!.
With its menu of local specialities, slow food and wild produce, the Festival has a very different flavour to the fast food era.   Sunday's event reflects the growing popularity of high quality food produced locally.  Ayrshire led the way in introducing farmers' markets to Scotland and the Festival builds on that success. Tourism is crucial to the economy of the area and research has shown that three out of four people think that eating local cuisine enhances their visit to Scotland.
Festival organiser Susan Crosthwaite says:  "There's a real buzz about this event.  We're hoping it will put Ballantrae well and truly on the food map."
Susan has also been passing on the health message in local schools: "I've been talking to the pupils and staff about the importance of fresh local food and have been getting a great response.  The children's paintings portraying a healthy "rainbow diet" will be on show.  With children's play areas nearby it should be a good day out for younger children too".
Writer and broadcaster, Kirsty Wark will be demonstrating her cookery skills, using a special locally found ingredient foraged for her by Mark Williams of Galloway Wild Foods. As well as a full afternoon's menu of demonstrations, there are pop-up restaurants from Glenapp Castle, Marrbury Smokehouse and Drumbreddan Hog Roast, live music by Pulse Jazz Combo and an array of stalls selling fresh food and drink.   Around the area, special menus will be on offer showcasing local produce.
For details of free transport to the event from Stranraer, Girvan and Barrhill and a full programme, visit
www.ballantrae.org.uk/foodfestival