Back to blog
Celebrating International Day for Biosphere Reserves – 3rd November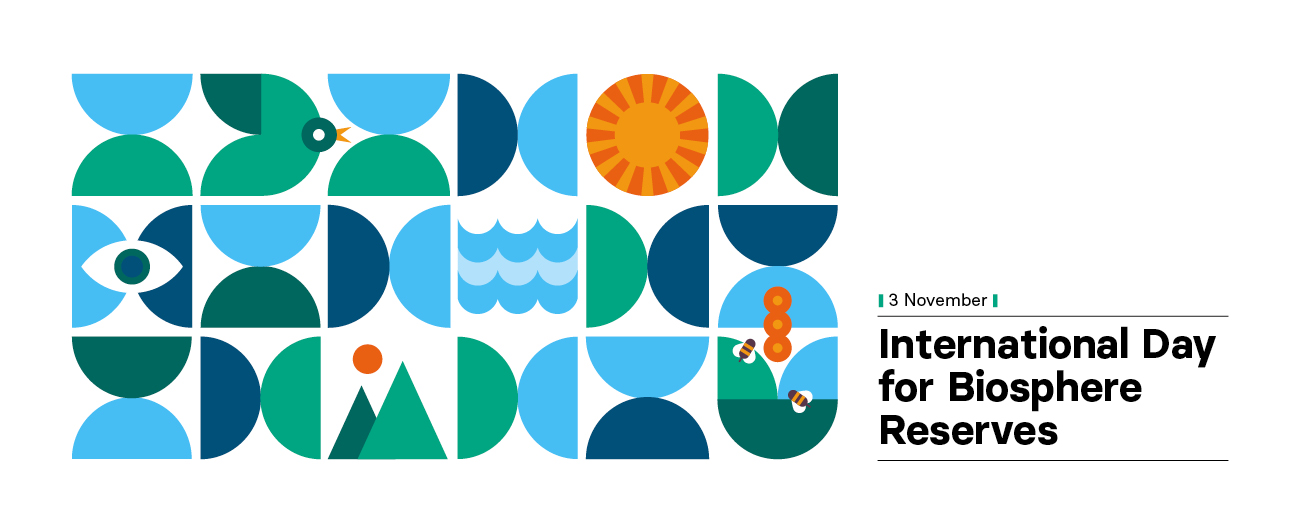 We're delighted to join colleagues around the world in marking the second International Day for Biosphere Reserves on 3rd November 2023.
Galloway and Southern Ayrshire is one of 748 UNESCO Biospheres in 134 countries. They cover 5% of the world's surface and are home to more than 277 million people. Each UNESCO Biosphere is a place that is internationally recognised for its environments, wildlife, heritage and culture. The very special thing about this designation is that it recognises opportunity and potential in our societies. UNESCO Biospheres are places for research and innovation, building a fair and green economy, and protecting the unique intangibles that make our communities what they are. The fundamental ethos of the UNESCO Biosphere is sustainability – making life better for people and nature.
Did you know that there are seven UNESCO Biospheres in the UK? We decided to dedicate this feature to our sister designations across the country. These areas share all the above and, like Galloway and Southern Ayrshire, are known to be great locations to live, work, learn and play. Click on the titles to visit each Biosphere's site – we hope it will inspire discovery and exploration. NB For comparison: since its boundary expansion in summer 2023 the GSA Biosphere measures 972,000 ha – making it the largest such designation in Britain!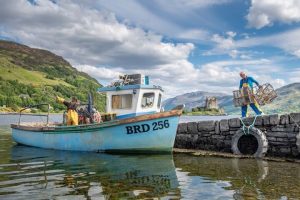 Wester Ross — designated: 1976 — formerly Beinn Eighe, extended and renamed in 2016 — area covered: 529,904 ha 
A vast but remote region in the NW Highlands, Wester Ross is known for its beautiful natural landscapes and wildlife like white-tailed eagles and otters. WRB has done a lot of work supporting the use of the Gaelic language, both in schools and local communities, through music, song and storytelling. They're also, like us, part of Scotland's UNESCO Trail, which is the first of its kind in the world.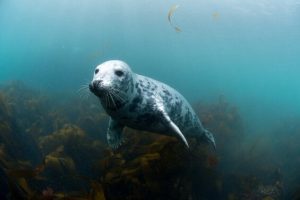 North Devon — designated: 1976; extended 2002 — area covered: 380,140 ha 
North Devon UNESCO Biosphere is home to the Braunton Burrows, the largest sand dune system in England. This is one of the key migratory routes on the west coast and sees species like the shelduck and the whitethroat use the region for breeding. With over a third of the Biosphere being marine environment, North Devon is involved in marine conservation, sustainable fishing and low impact tourism along the coast.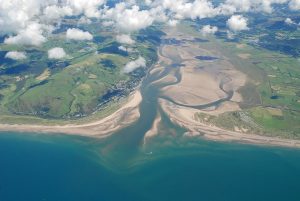 Biosffer Dyfi — designated 1977; extended 2009 — area covered: 81,883 ha 
Wales's only UNESCO Biosphere, Biosffer Dyfi is home to peat bogs, ancient broadleaved woodland and coastal and marine habitats. They're keen on supporting community initiatives, particularly around nature, agriculture and food.  Dyfi also recently reintroduced pine martens to the region, bringing them from Scotland, and the program has been successful so far.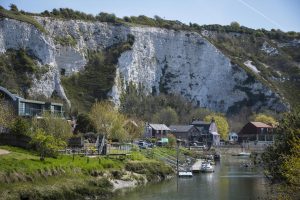 Brighton and Lewes Downs — designated 2014 — area covered: 29,514 ha 
Also known as 'The Living Coast', this is the smallest of the Biospheres within the UK. It's is home to thousands of different plants and wildlife, including rare species as varied as the Adonis blue butterfly and the shy short-snouted seahorse, the early spider orchid and the hovering skylark. It's also one of few UNESCO Biospheres that include a large urban area, namely Brighton, which allows B&LD to work on projects connecting the city with nature.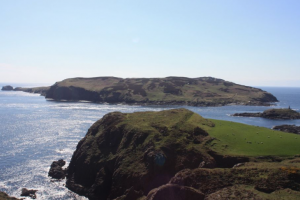 Isle of Man — designated 2016 — area covered: 457,000 ha 
Bordering the marine boundary of the GSA Biosphere, the Isle of Man is a Crown dependency in the Irish sea. With 10,000 years of human activity on the island, IoM has a rich history, including National Nature Reserves like Ayres, Victorian steam railways, and the Calf of Man, home to around 33 breeding migratory bird species. The IoM Biosphere also runs a Scouts and Guides badge like we offer here in Galloway and Southern Ayrshire, a great chance for young people to learn more about their local environment and Sustainable Development Goals (SDGs).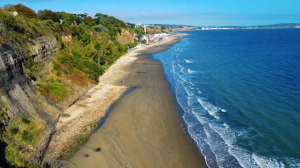 Isle of Wight — designated 2019 — area covered: 91,496 ha 
The most recently designated UK Biosphere is the Isle of Wight. Covering the entire island as well as its inbound waters, IoW UNESCO Biosphere has a strong connection with the wildlife and people of the 33 parishes across the island. Their team recently ran the Creative Biosphere Project, partnering five artists with five schools and five cultural organisations to work in collaboration for a year. These works celebrated people and place, helping young people learn about biodiversity and their local landscape, as well as SDGs. 
Finally, a note on us…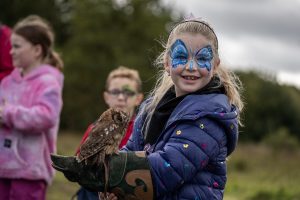 Galloway & Southern Ayrshire — designated 2012; extended 2023 — area covered: 972,000 ha (the largest UNESCO Biosphere in the UK) — home to 103,000 people — covers 61% of Dumfries & Galloway, 86% of South Ayrshire and 52% of East Ayrshire — includes 96 Sites of Special Scientific Interest, 13 Special Areas of Conversation, 8 Special Protection Areas, and 3 International RAMSAR Sites.
Don't forget that the UK National Commission's Local to Global campaign is here to help you find out more and explore UNESCO Biospheres across the UK and Crown dependencies. Visit our dedicated page here.