Back to blog
Matthew McFadzean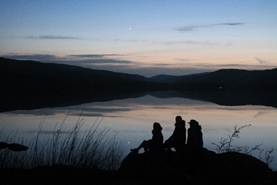 Star Gazing Events. We start with some practical experiments, then watch the sun go down and the stars come out. Over approximately 2-3 hours, we explore the sky with binoculars, bringing everything into focus with a little science and the myths and legends of different societies.
Meteor Showers. These are normally late night events, which can be combined with Star Gazing, or stand alone.
Celestial Events. The New Moon, Full Moon and Planetary Alignments can be combined with Star Gazing Events.