Back to blog
Biosphere Guide Training Course to run again in October 2022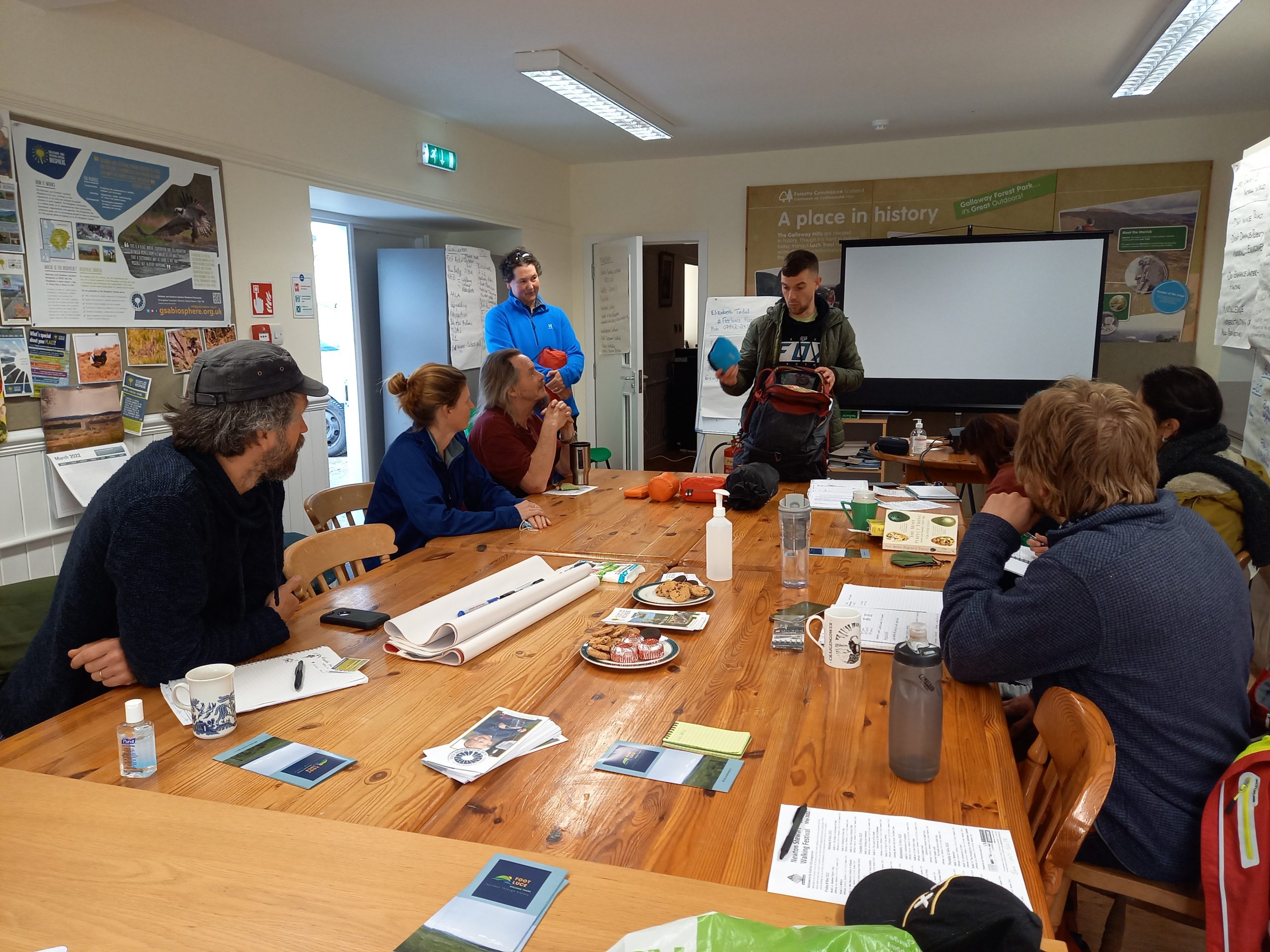 Galloway and Southern Ayrshire UNESCO Biosphere has announced that it will be offering a second Biosphere Guide Training Course in 2022, following the success of the last course in March.  Four days of training will be held at Straiton, South Ayrshire over two weekends in October and are entirely free for participants to attend.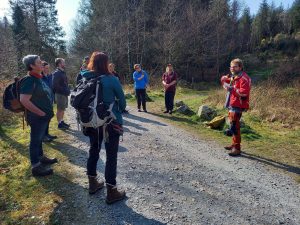 Designed for local people who are passionate about Biosphere life, our course will develop your local knowledge and equip you to deliver accessible and engaging visitor experiences that explore the nature and heritage of Scotland's first UNESCO Biosphere.  Topics to be covered include environmental awareness and sense of place, alongside start-up essentials such as health and safety, insurance and accreditation.  As per the Biosphere's international remit there will be a strong focus on sustainability: how to run a creative guiding or tour-based enterprise that positively impacts the environment, communities, and our local economy.  As a bonus the course will also feature an evening 'Darkness and Stars' activity led by Elizabeth Tindal aka Freelance Ranger – a trained Biosphere Guide – for the benefit of those who might wish to include the attractions of southwest Scotland's Gold-Tier Dark Sky Park within their visitor offering.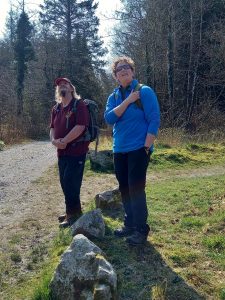 Stef Lauer of Hands On Consulting will lead October's course, having delivered the Biosphere guide training pre-Covid and again in March this year.  Among recent course graduates was Anstey Spraggan (aka Anstey Harris), an award-winning novelist who runs Write South West Scotland, immersive writers' retreats based at Bridge of Dee, Castle Douglas.  Speaking about the Biosphere Guide Training, Anstey said, "I loved the course!  I loved finding out about the other parts of the Biosphere that meant so much to the others on the course, and meeting such interesting and fun people: I'm now working with a few of them within my own business.  It's really broadened my horizons whilst simultaneously keeping them local."
Having previously used Kirroughtree near Newton Stewart as its base the Biosphere Guide Training is now moving across to South Ayrshire to maximise accessibility for those living further west.  The course will take place on 22-23 and 29-30 October 2022 with McCandlish Hall, Straiton, as its principal location.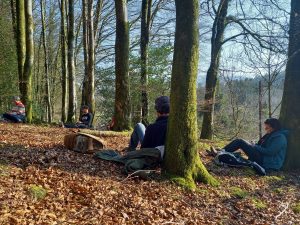 Applications for the guide training course will close on 22/09/22 and there is a maximum of 12 places available. The course in March was over-subscribed and if that is the case this time as well, priority will be given to applicants who reside within the Biosphere region; take a look at the map on our front page to see GSAB's geographical boundary. Many of our certified Biosphere Guides are listed on this website (here) and the variety of enterprises they run range from forest and bushcraft skills with Way of the Wild to mountain bike tours with The Biking Explorers.
Anyone interested in applying for Biosphere Guide Training is invited to email Marie McNulty, the Biosphere's Business Development Officer, at marie@gsabiosphere.org.uk to request further information or schedule a chat. Details of the course structure and guidance on how to apply is in the document below.
Biosphere Guide Training Course – How to Apply.docx