Back to blog
Become a Biosphere Guide!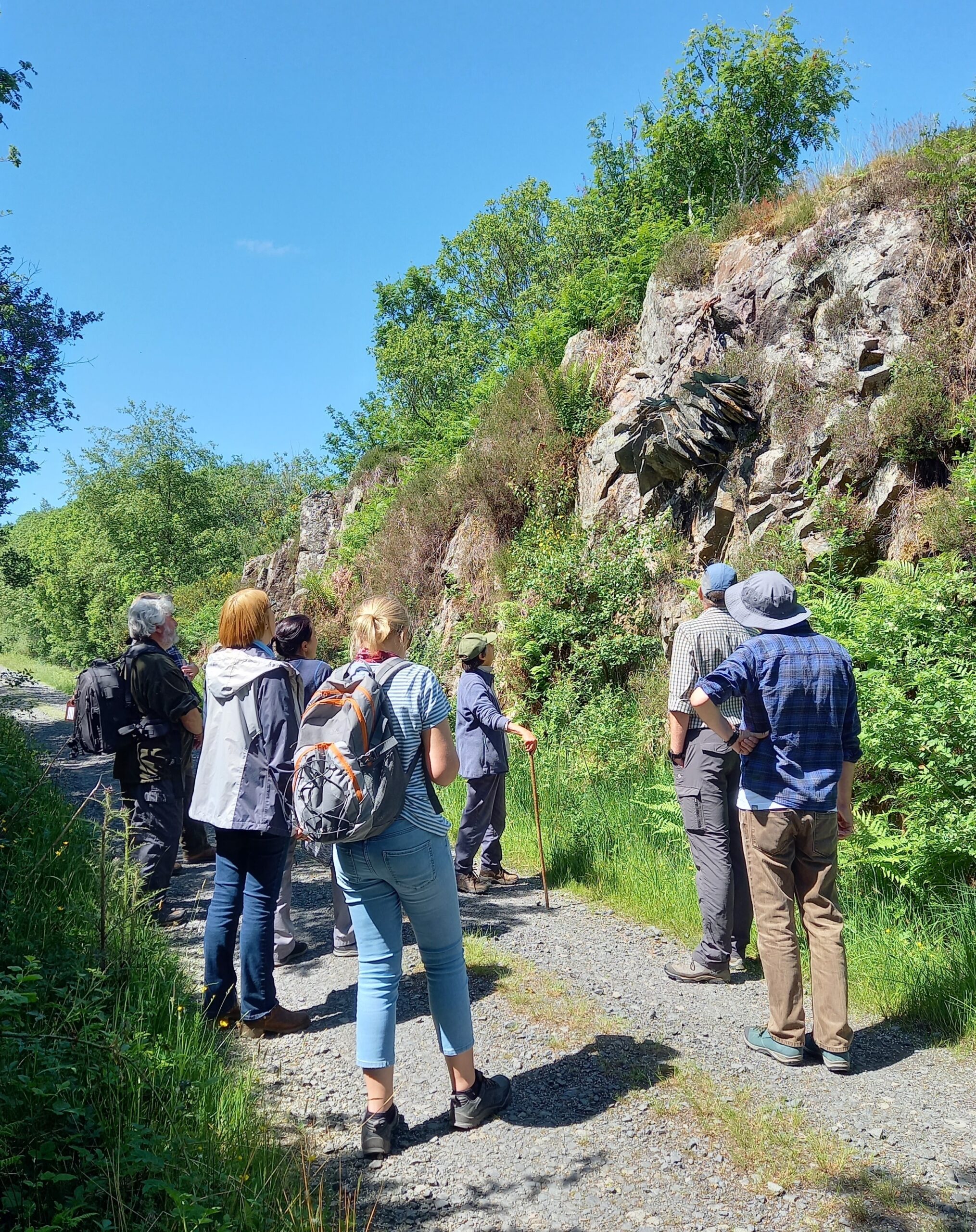 We are delighted to announce one of our most exciting projects for 2022: delivery of our Biosphere Guide Training Course, which will take place over two weekends in March.
The four-day course is designed for aspiring tour guides: people who are passionate about our UNESCO Biosphere and want to share their knowledge of local culture, nature, and heritage with others. There will be classroom and outdoor components totalling approximately 28 contact hours, led by Stef Lauer of Hands On Consulting. A provisional timetable is outlined below, with Kirroughtree near Newton Stewart as the principal venue.
Our guide training was last delivered in 2019 and we are thrilled to be able to offer this again in 2022 with brand new elements including an evening 'Darkness and Stars' activity led by Elizabeth Tindal, a local Dark Sky Ranger and trained Biosphere Guide. Whatever you love most about Biosphere life – nature, history, the arts, or perhaps our local food and drink – you will learn how to share your knowledge and passion with others. As well as providing training in the skills that create an informative, engaging and sustainable visitor experience, we will also explore health and safety, transport, regulations and insurance, and the basics of operating a self-employed start-up. The course is FREE to attend; the only requirement is that participants live within the Biosphere boundary (see map here).
Please note that places are limited and application does not guarantee acceptance. On application you will be asked to write a short statement describing why you wish to take part and how you plan to utilise your training as a Biosphere Guide, so by way of inspiration here are a few words from previous participant Craig, who operates Southwest Scotland Tours:
"I always felt there was scope for a small tour guiding business, but had no idea how to go about it, what the expectations of clients would be and how to do it with as little environmental impact as possible. The GSA Biosphere tour guide course has provided me with that information, and more.. It has provided a way into local networks, huge amounts of information on the local area, support via becoming a 'Biosphere Proud Supporter' and eventually work to the Biosphere Certification Mark."  Craig Murray, Biosphere Guide.
For more information on how to apply for the Biosphere Guide Training Course or to schedule a chat in advance of applying, please contact our Business Development Officer, Marie McNulty: marie@gsabiosphere.org.uk.
SESSION 1: March 12 & 13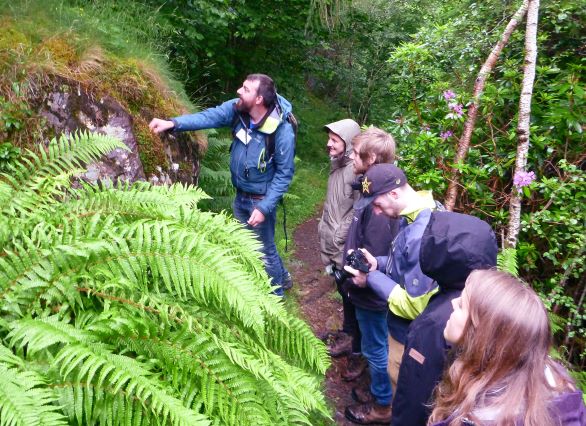 Day 1: Introduction / Life of a Guide
Arrival / Introductions / Aims and Objectives / Learning Outcomes
Overview of the Biosphere including projects
Overview of Scottish tourism, economic value, trends & challenges; Covid recovery
Roles and Responsibilities of a Guide
Business set up / agencies / other available courses / insurance
Life of a Guide (health and safety, accreditations, range of places to work, CPD opportunities,
resources etc.)
Guiding skills on foot / by bike / on the tour bus.
Day 2: Leave No Trace / Natural and Cultural Interpretation
Leave No Trace Eco-Training (indoors and outdoors, additional certification)
Environmental Awareness and Advocacy / Wildlife Watching best practice
Natural Interpretation Skills
Arts and Cultural Interpretation in the Scottish Landscape
Wrap up of Session 1 and what lies ahead.
SESSION 2: March 26 & 27
Day 1: Recap / Customer Journey / Sense of Place
Recap of Session 1
Golden Rules of Guiding
Customer Personas and Customer Journey Enhancement Strategies
A Sense of Place – place-based interpretation
Tailored content linked with participants' interests and backgrounds
Looking at Dark Skies (evening event)
Day 2: Outdoors Day
Practical interpretation session outdoors: each participant to plan and lead a short (15 minutes) active
and/or interpretive session (most likely a walk) to the group on a chosen topic, incorporating their
learning from the course and previous experience/knowledge
Reflection on topics covered and personal journeys / Revisit Aims and Objectives / Course Feedback
Awarding of certificates. Finish.