Back to blog
Ballantrae smugglers return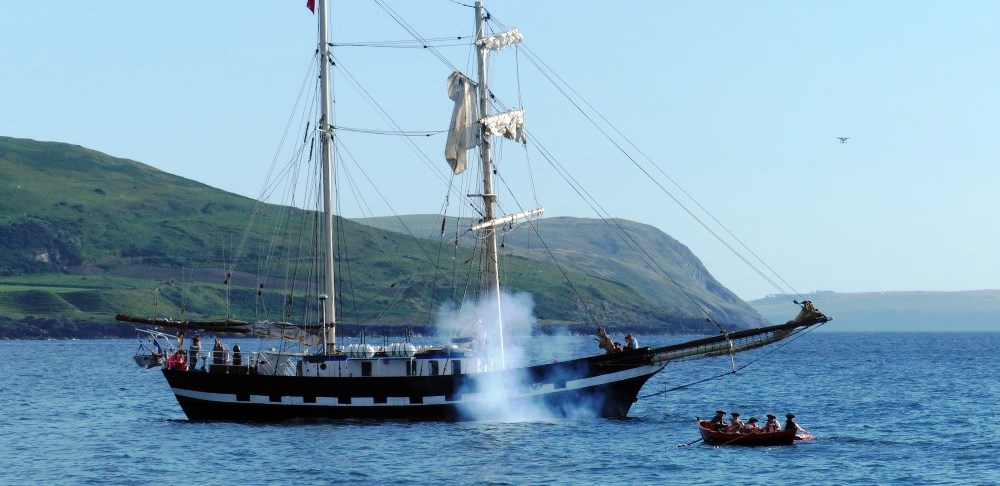 Proud supporters of the Biosphere, Ballantrae Development Group have extended celebrations of their smuggling heritage with a number of activities across the summer months. Commenting on this year's Festival, Andy McAlpine of the Organising Group said:
"We wanted to move away from the idea that our Smugglers' Festival had to be over a number of consecutive days in August.  We are delighted with the response to the Road Trip, the Children's Book, the Exhibition and the "Smuggling Trails".  Now it's time to turn our attention to 4 events in Ballantrae in August. We look forward to the return of the fabulous tall ship La Malouine.  The added bonus for us this year is ITV are planning to film her and her involvement in our Smugglers' Festival."
On the evening of Friday 5 August at 7.45pm the tall ship La Malouine will be landing the contraband in Ballantrae Bay. On the following evening – Saturday 6 August – at 6.30pm teams of two from the village and surrounding communities will compete to win the Ballantrae Smugglers "Strongman Challenge".
On Saturday 13 August at 7.30pm there will be a Smugglers' Supper in the King's Arms, Ballantrae.
Sunday 14 August is the day of "The Ballantrae Smugglers' Chase" at 2pm in Ballantrae Bay with crews of smugglers in skiffs from the surrounding area and further afield competing for the locally crafted trophy.
Details of all 4 events can be found at
here