Back to blog
Architects appointed for new Biosphere office at St John's Town of Dalry

Our plans for a sustainable office space to house the Biosphere team have taken another step forward this week with the appointment of architects from Prospus Group, who have a base in Dumfries.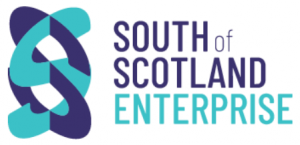 The Biosphere was awarded £1.9 million in funding by South of Scotland Enterprise in 2020 to support our next five years of operations. That partnership continues through the development of the new offices in the Biosphere Community of St John's Town of Dalry which will secure our presence in the village for many years to come.
The design and planning process will get fully underway early in 2023, with the goal of creating a low carbon working space that is sympathetic to the local landscape and an asset to the local community.  Design features being explored include outdoor interpretation where visitors can learn more about southwest Scotland's UNESCO Biosphere designation, and the potential for incorporating a coworking space accessible to local businesses or residents who would usually work from home.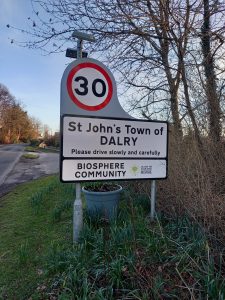 Beginning early in 2023, architects will carry out an ecological assessment of the site at Underhill in St John's Town of Dalry, including conducting low key ground testing to check the bedrock. They will also collect data via drone to digitally map the land; as well as allowing 'virtual viewing' of the proposed office development from different angles and locations, the digital maps will highlight the natural features that we want to protect, such as the mature trees that are on site.
Melanie Allen, Chair of the Biosphere's Partnership Board, said, "Prospus Group work with multi-sector clients across the UK delivering innovative and environmentally sustainable designs – exactly what our amazing team needs as the Biosphere moves into its second decade.  We are very much looking forward to working alongside Prospus Group architects with the ongoing support of South of Scotland Enterprise, which has been absolutely key in seeing the office project progress."
Our aim is for outline plans to be presented to funders in March and we hope to get the go ahead for planning to be submitted in April, with aspirations for the office to completed by December 2023. Input from local residents regarding our plans for Underhill is very welcome, either direct to us (info@gsabiosphere.org.uk) or via St John's Town of Dalry Community Council, via sjtdalrycc@gmail.com. Public drop-in sessions will be taking place through the new year; please check back to our News page or follow us on social media (Facebook, Twitter, Instagram) where dates will be announced nearer the time.