Back to blog
£1.9m to support Galloway and Southern Ayrshire UNESCO Biosphere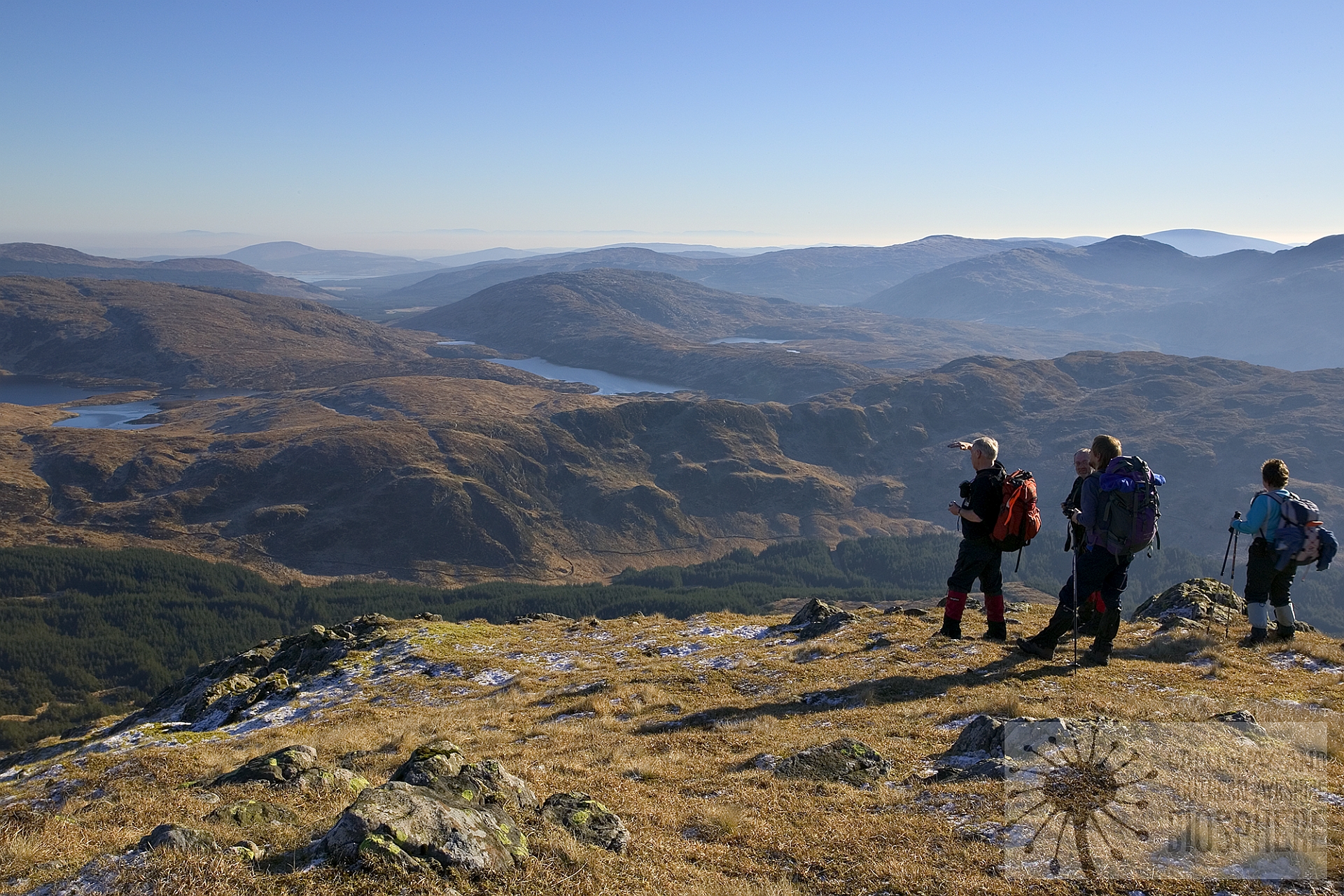 South of Scotland Enterprise (SOSE) has announced its second biggest investment to date committing £1.9m over five years towards the Galloway and Southern Ayrshire UNESCO Biosphere (GSAB).
This funding will provide valuable support and assist the organisation to grow faster, strengthening their standing as a key influencer in the region and helping them achieve their sustainability ambitions.
It will also help create up to 12 full time jobs as well as bringing a range of economic, community and environmental benefits to the area.
Designated in July 2012 by the United Nations Educational Scientific and Cultural Organisation, the designation is international recognition of SW Scotland as a world class environment for people and nature. It covers parts of South and East Ayrshire as well as Dumfries and Galloway (an area of 5269km2) and is home to 95,000 people who want to make life better while caring for the natural environment.
The funding announced by SOSE will allow the UNESCO Biosphere to increase activities around its four key strategic objectives of Climate and Adaptation; Land-use and Biodiversity; Research and Learning and Sustainable Development, widening its reach and impact.
Since it began, and with only 1.5 FTE, the Biosphere has already delivered a significant level of activity. This includes:
Over 350 individuals, businesses and organisations signing up as Biosphere Proud Supporters and 25 businesses completing the Biosphere Certification Mark Scheme – demonstrating that they fulfil the Biosphere sustainability ethos.
An ongoing programme of Business engagement events including "Biosphere Business Conversations" and the "Biosphere Good for Business" event attended by 40 businesses in January 2020. Also holding regular online networking throughout the Covid-19 restrictions.
Professor Russel Griggs OBE, Chair of SOSE explained: "We are here to make bold decisions which are in the long-term best interest of the South of Scotland.
"A key part of this is supporting our communities, our environment and promoting long-term collaboration – and what better way to support all of this, than to help support the internationally recognised world class environment for people – that is the Biosphere – and which has all of these values at its heart.
"The GSAB has done extremely well up to now and has already established itself as a key player in environmental matters in the South West. I hope this funding will allow continued emphasis on collaborative learning, innovation and efforts to find ways of sustaining livelihoods and communities which is one of our main priorities. It will also allow them to fulfil the promise they have already demonstrated and become a leader in their field in the South of Scotland and beyond.
"We look forward to working closely with the Biosphere team into the future and also taking a place on their Board which will also help build our positive relationships going forward."
Joan Mitchell, Chair of the Biosphere Partnership Board said: "The support of SOSE shows real commitment and understanding from the new agency, that having the environment and sustainability at the heart of everything we do will ultimately be better, not just for the environment itself, but also for our future economy, and all the people who live, work and visit this amazing region. This funding represents a real step-change for our organisation and demonstrates the value of the ongoing commitment shown by our other funding partners. We are hugely excited at the opportunities it creates for us to grow the team; broaden the range of partners we work with and the initiatives we can help deliver."
Rural Affairs and Natural Environment Minister, Mairi Gougeon added: "I am pleased that South of Scotland Enterprise is investing in the Galloway and Southern Ayrshire Biosphere Reserve which is part of an important global UNESCO initiative developing ways for people and nature to interact harmoniously and sustainably.
"As we build a green recovery from COVID-19, this funding will help promote biodiversity, boost jobs, bring investment and increase sustainable tourism in an already popular area."
James Bridge, Secretary-General of the UK National Commission for UNESCO said: "The Galloway and Southern Ayrshire UNESCO Biosphere is an inspiring, globally recognised place. It was the first Biosphere in Scotland and is part of the worldwide family and network of UNESCO Biospheres. South of Scotland Enterprise's investment in this remarkable community driven organisation contributes both to the local economy and to national and international sustainability.
"This welcome step comes in the 75th anniversary year of UNESCO's foundation and the Galloway and Southern Ayrshire Biosphere is part of UNESCO's constitutional aim of building peace in the minds of women and men."
David Ibbotson, Chair of the South of Scotland Destination Alliance (SSDA) commented: "This investment from SOSE into the Galloway and Southern Ayrshire UNESCO Biosphere is a significant opportunity for tourism across the South of Scotland. We know that the Biosphere is already a major pull for tourists, but now the potential of our region's stunning landscapes, wildlife and cultural heritage can be further realised as we all look to transform the South into a world class destination.
"It is one of the key aims of SSDA to develop the region's eco-tourism credentials, so through our Twinned with Tourism commitment to businesses and communities throughout the South we will be working closely with the Biosphere team to champion sustainable tourism and we look forward to integrating their work into our 'Scotland Starts Here' marketing activity."
The £1.9m funding from SOSE will be a tangible stepping-stone to help Galloway and Southern Ayrshire Biosphere become an even bigger partner and environmental influencer in the region.