Back to blog
Webber's Wildlife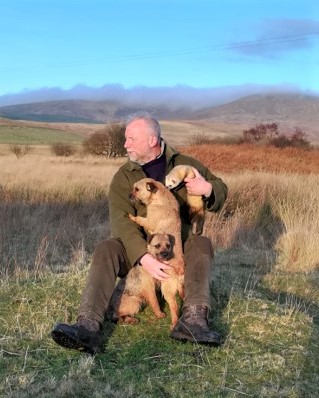 I am a professional country man and have spent most of my working life employed in gamekeeping, wildlife management and conservation, including 20 years as a wildlife & environment ranger with UK state forestry. I offer rustic experiences to those who have an interest but perhaps know little or even nothing about country life and the kinds of earthy, hedgerow crafts that are second nature to me. I'm passionate about the British countryside and  I've built up an intimate knowledge of  SW Scotland's countryside and wildlife.
I offer guided walks throughout the Biosphere covering, the wildlife & ecology of the regions forests and woodlands and its ancient open landscapes, including the hill farming and gamekeeping traditions that took place in them, (and in some instances still do).
I also offer, bespoke, authentic experiences including, an introduction to ferrets and ferreting, working Border terriers, the use of pointing and setting dogs in hunting and conservation.
There's a fascinating story wrapped up in the landscape of the Biosphere, involving the people, its wildlife and the landscape and I can open it up to you.
Martin Webber – Webber's Wildlife